America's Truck Accident Law Firm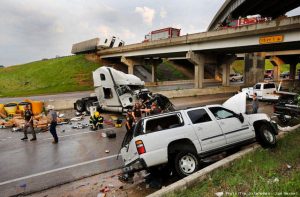 The Killino Firm is a national truck accident law firm consisting of the nation's top lawyers experienced in representing truck-accident victims and their families. To get the best results in truck-accident cases, lawyers need to be experienced and well-versed in federal trucking regulations and laws specific to truck-accident cases. Our truck-accident lawyers have the experience and knowledge to provide you and your family the representation you deserve in your truck-accident case. By their very nature, truck-accident cases often involve crashes between victims in one state and drivers of trucking companies headquartered in other parts of the country. As a national truck accident firm, The Killino Firm has the resources and ability to take on all trucking companies, big or small, located anywhere in the country. Regardless of where your accident occurred or where the company is headquartered, The Killino Firm and its team composed of lawyers experienced in truck-accident law as well as local lawyers familiar with the court where your case will be filed, are prepared to handle your truck accident case. Contact us today and we will put our team of truck accident lawyers to work for you.
Truck accidents happen all over the country involving truck drivers and commercial motor carriers from every state. Truck accidents are different. You need a national truck accident law firm.
Millions recovered for truck accident victims throughout the country. Your settlement will not be publicized.
The Killino Firm Has Extensive Experience with All Aspects of Truck Accident Cases
Traffic accidents involving semi-trailers, big-rigs, tractor-trailers, and other large commercial motor vehicles (CMV) often result in catastrophic injuries and deaths to occupants of smaller vehicles crushed by these mammoth machines. If you or a family member has been injured in such an accident, your first priority is obtaining the medical attention you require for what may be massive injuries with life-long consequences. At times like these, accident victims and their families may give little or no thought to seeking compensation from those responsible for their injuries or loved ones' deaths. Yet, in so many cases, such compensation is desperately needed to meet the exorbitant medical and other expenses that are incurred immediately after an accident and, in a great many cases, continued for a victim's lifetime.
To achieve the justice you and your family deserve from the negligent trucking company and/or driver that caused your accident injuries or family member's death, you need to acquire legal assistance as quickly as possible to ensure that evidence is properly recovered and preserved and that legal action is timely filed. But, you need far more than a general personal-injury, wrongful-death, or car-accident lawyer. You need all of the following:
A national team of lawyers who are highly qualified and experienced with major truck-accident cases and who know and understand the complex differences between car- and truck-accident cases
A national trucking-accident firm with extensive resources and the ability to pursue trucking companies throughout the country
A national trucking-accident team with a thorough knowledge and understanding of trucking-accident law, the state and federal regulations that control the trucking industry, insurance requirements, and driver and motor-carrier record-keeping requirements
A national trucking-accident team that has gone up against the biggest trucking companies in the country and won, time and time again
Aggressive & Experienced Truck Accident Lawyers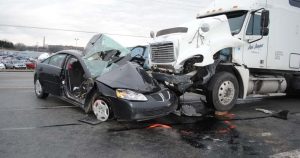 If you or a loved one has been injured in a truck crash and you believe your injuries or loved one's death was due to driver negligence or a defect in the truck, our attorneys can help you seek justice for the suffering you and your family have endured.
Our national and local trucking-accident lawyers are intimately familiar with the subtleties and nuances of trucking-accident cases, the regulations and other laws peculiar to the trucking industry, the special types of investigations and experts required, and the proof needed to obtain the typically high level of damages sustained in these complicated cases and the compensation to which our clients are entitled. Our trucking-accident team has achieved justice for truck-accident victims' catastrophic injuries and deaths from truck companies around the country. We don't just fight for our clients—we fight aggressively and with the passion only lawyers who truly care about their clients can bring to their cases.
When we receive a call from a truck-accident victim who needs our help, our first priority is to gather and preserve crucial evidence through expert and other investigation, obtain witness statements, and begin to reconstruct the accident. We work closely with the best of engineering, accident-reconstruction, damages, and medical experts in all jurisdictions to assist us with every aspect of the litigation and trial of our cases and to ensure that each and every one of our clients receives top truck-accident injury representation.
Our lawyers concentrate their practices in truck-accident cases and are thoroughly schooled in truck-accident science and law. Our trucking-accident attorneys are well-versed in the Federal Motor Carrier Safety Regulations (FMCSR), which are promulgated and enforced by the Federal Motor Carrier Safety Administration (FMCSA) and published primarily in the U.S. Code of Federal Regulations (CFR), Title 49. These regulations apply to trucking companies and drivers who operate in interstate commerce and cover such things as vehicle safety, vehicle inspections, trucking company and driver negligence, and the hiring, training, and supervising of drivers. Any violation of one of these regulations by a trucking company or driver may be seen to constitute negligence on the company's and/or driver's part in an action to recover damages for a truck-accident victim's injuries or death.
A significant part of the FMCSR is devoted to Hours of Service (HOS) Regulations, which are designed to prevent truck accidents caused by driver fatigue. The HOS regulations, as do the FMCSR in general, include record-keeping requirements that must be met by all motor carriers and drivers operating in interstate commerce and are applicable to actions for Driver Negligence as well as the negligence of common carriers.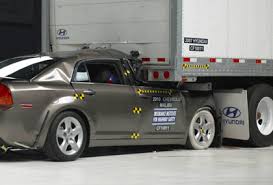 Other important FMCSR include those related to the Screening and Hiring of commercial motor vehicle (CMV) drivers and the Training and Supervision of those drivers. The FMCSR's Alcohol and Controlled Substance Regulations are part of the screening, hiring, and supervision requirements imposed on all motor carriers subject to these federal regulations. When a motor carrier negligently screens, hires, trains, and/or supervises a CMV driver, or allows a CMV driver to work in violation of the Alcohol and Controlled Substance Regulations, the carrier can be found liable for injuries and deaths caused by the carrier's Negligent Entrustment of the driver with a CMV or the activity of commercial trucking.
Motor carriers are also subject to Motor Carrier Financial Responsibility and Insurance Requirements under the FMCSR. These regulations are intended, in part, to protect truck-accident victims from being unable to collect damages awarded them in truck-accident cases from bankrupt or insolvent motor carriers by requiring insurance that will pay these damages when a carrier does not.
The FMCSR also include Inspection, Repair, and Maintenance Regulations applicable to both common carriers and their drivers. These regulations include pre-trip walk-around inspection requirements that must be met by all drivers prior to beginning any interstate commerce trip in a CMV.
In addition to possessing a comprehensive knowledge and understanding of these complex federal regulations and others, our truck-accident attorneys are thoroughly versed in the trucking regulations of the states in which they practice and the law of product-liability that applies to truck-accident injuries and deaths that were caused or contributed to by Defective Trucks, Trailers, and Components. The Killino Firm's truck accident lawyers possess the knowledge, experience, and skill necessary to get the job done, and we put that knowledge, experience, and skill to work for each and every one of our clients.
The Killino Firm Also Prompted a National Recall of Defective Truck Tires
We have prompted recalls through the National Highway Traffic Safety Administration (NHTSA); for instance, the national recall of 450,000 Chinese-made tires. The Killino Firm gained national recognition for its personal injury and death lawsuit that prompted a NHTSA recall of 450,000 faulty Chinese-made light truck tires. While investigating a fatal trucking accident, our attorneys and investigators realized there had to be another cause for the accident. We discovered that the Chinese manufacturer, Hangzhou Zhongce Rubber Company, had left a critical component out of the truck's tires. As a result of the truck crash lawsuit, the American importer recalled faulty Chinese-made tires, which were manufactured under the names:Westlake, Telluride, Compass, YKS. Our attorneys are experts at digging deep and fighting foreign manufacturers and other companies and individuals that want to save a few pennies but in the process put Americans' safety at risk.
The Killino Firm's Truck Crash Lawyers in the Media
From CNN to ABC and around the world, we make the news because we are dedicated to ensuring our trucks, buses and other vehicles are safe and secure. Our efforts prompted the Chinese tire recall, which may have prevented countless catastrophic injuries and deaths on our highways. Click here to see The Killino Firm in the media. Although The Killino Firm has recovered millions in compensation for our clients, our true accomplishment is promoting safer highways for every American and his/her family.
The Killino Firm: Experience, Knowledge, Results
At The Killino Firm, we treat each and every case with the same intensity and commitment as the Chinese tire recall. That's The Killino Firm Difference. When something goes wrong, the lawyers and staff of The Killino Firm are prepared to investigate every aspect of the accident in order to discover not only what happened, but why. Using cutting edge technology, we evaluate every option until we determine who was responsible, and then we proceed aggressively so that our clients receive all of the compensation they are entitled to. Injuries from truck accidents are often severe, sometimes resulting in death. These cases are often very complicated, and require a team of investigators and experts to determine how the accident happened. Victims of trucking accidents hire The Killino Firm because they know we will investigate and prosecute their trucking accident case and that we will fight so our clients receive all of the compensation they are entitled to.
Reasons to contact the Killino Firm:
Trucking company likely already has a lawyer working to defend your case
The trucking company could be manipulating black box, dash cam and other electronic data
The trucking company could be disposing of the tractor and trailer which are critical evidence
The killino firm will promptly deploy a team of truck accident investigators and experts
Its important to scan and photograph the crash scene before it changes
Its important to locate all witnesses and gather statements before memories fade
The others vehicles involved in the crash need to be preserved
The trucking company could be manipulating the logbooks and contents of the tractor
The Killino firm will handle all communication with the insurance companies
The Killino firm will conduct a full specialized truck accident investigation and make the trucking company pay for it
Reasons to hire the Killino Firm
A national truck accident law firm with offices from coast to coast
Achieved millions in truck accident verdicts and settlements, but will keep your settlement confidential
Investigates all truck accidents extensively to gather all evidence and determine the root cause
Takes regulatory action when appropriate such as when the killino firm forced a recall of dangerous truck tires
Will assemble a team of the nations best truck accident experts and attorneys specific to the issues of each case
Recognized as truck accident leaders by other top truck accident lawyers and peers
Frequent lecturer on truck accident topics among truck accident lawyer groups
Will be accessible and at your side every step of the way
Compassionate and understanding of their clients needs
No costs or fees unless there is a recovery