Wrongful Death Lawyer
Losing a loved one is never easy. But any death that results from a negligent act or defective product can be especially devastating for those left behind.
The Killino Firm's wrongful death lawyers have earned nationwide recognition for their tireless pursuit of justice on behalf of our clients. If someone you love suffered a wrongful death, please contact our law firm today at 877-875-2927 to speak with an experienced and compassionate attorney.
Causes of Wrongful Death
Some of the leading causes of wrongful death include:
Alcohol-Related Deaths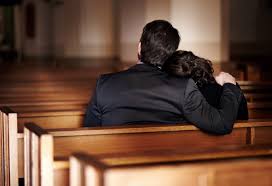 According to the U.S. Centers for Disease Control, motor vehicle crashes involving at least one alcohol-impaired driver kill approximately 30 people every day, or about one every minute. Whether someone is operating a passenger vehicle, motorcycle, or commercial truck, alcohol use will have a negative effect on their judgment, reaction time, and coordination.
Drivers liable for an alcohol-related death may be required to compensate the victim's survivors for medical bills and funeral expenses, lost earnings, and other damages incurred as a result of their reckless and negligent conduct.
Many states have enacted so-called "dram shop laws" that impose liability on certain businesses, including bars and restaurants, that provide alcoholic drinks to visibly intoxicated patrons. These laws allow survivors to seek compensation against the establishment if the intoxicated patron causes an accident that results in a family member's wrongful death.
Dangerous Premises
Under certain circumstances, business or property owners can be held liable for wrongful death that resulted from dangerous conditions or hazards on land or in buildings they own or use for business purposes, such as a slip-and-fall on a wet floor or a drowning in an unsecured swimming pool.
Under most states' dangerous premises liability laws, those who own or who operate a business on a premise owe varying duties of care for the safety of people who come onto the property. For example, invitees – those expressly invited — are generally owed a duty of reasonable care from property and business owners.
While trespassers generally aren't owed the same duty of care, some states require a higher duty of care for child trespassers.
Dangerous Products
Defective and dangerous products, including toys and other children's products, household products and appliances; workplace products and equipment; and farm machinery and equipment, cause an estimated 21,000 deaths each year in the United States.
Plaintiffs in wrongful death lawsuits related to products liability are not required to prove a defendant's carelessness, negligence, recklessness, or any other degree of fault in producing, distributing, or selling the product that caused their loved one's death. Instead, they only need to establish that:
The product was defective (as defined in products liability law);
The defect caused the death of a person who used or was exposed to the product in the intended or expected way; and
The decedent's survivors suffered legally compensable damages as a result of the death.
A product may be considered defective under products liability law if it contains a defect in its design, its manufacture, or its warnings or instructions.
Fatal Workplace Injuries
According to the U.S. Bureau of Labor Statistics, workplace accidents and injuries killed 5,147 people in 2017. While many work-related injuries and deaths involve individuals engaged in inherently dangerous occupations, such as firefighting and construction, others result from intentional acts, defective products and equipment, or another's negligence.
Workplace deaths involving employees (as opposed to independent contractors) generally fall under a state's workers' compensation laws. In general, surviving family members are prohibited from seeking compensation for wrongful death beyond what is provided by workers' compensation benefits.
However, workers' compensation laws generally do not cover agricultural workers, domestic employees, and other individuals working as independent contractors. Nor are they applicable when work-related deaths are caused by something other than an employer or co-employee negligence or by an employee's own negligence or intentional act. For example, the death of an employee caused by the deliberate act of an employer or co-employee is usually not covered by workers' compensation laws. Neither are deaths that result from negligence or intentional acts of third parties or those caused by defective workplace products or equipment.
In all of these cases, surviving family members may be able to file a wrongful death lawsuit against the individuals and entities responsible for their loved one's death.
Medical Malpractice
Preventable medical mistakes – including drug interactions and medication errors; misdiagnosis; delays in treatment; surgical mistakes; and emergency room malpractice – kill thousands of people every year. When a patient's preventable death results from negligence on the part of a doctor, other healthcare providers, or medical facilities, the deceased patient's family may be able to seek compensation through a wrongful death lawsuit.
To establish that a preventable death was the result of medical malpractice, plaintiffs must prove that the defendants violated the medical standard of care; that the fatal injury was the result of negligence on the part of the defendants; and that the victim's survivors suffered legally compensable damages as a result of the death.
Motorcycle Accidents
Motorcycle accidents killed more than 5,100 people in 2017. According to the National Highway Traffic Safety Administration (NHTSA), motorcyclists were 27% more likely to die in a crash than the occupants of passenger vehicles that year.
A significant number of motorcycle accident deaths are the result of driver negligence, roadway defects, negligence in the design and operation of construction zones, and defects in motorcycles and motorcycle helmets. When a motorcyclist's death results from another's negligence or a defective bike or helmet, the victim's surviving family members may be able to pursue a wrongful death lawsuit for compensation.
Motor Vehicle Accidents
Auto accidents killed more than 38,800 motorists, pedestrians, and bicyclists in 2019. The majority of these fatal accidents result from a driver's negligence, including distracted driving, driving while impaired, and the failure to obey road signs and traffic laws. However, defective automobiles and components, including brakes, airbags, and tires, also cause a significant number of fatalities each year.
When a driver or manufacturer is found to have breached the duty of care and caused the death of another, they may be held liable in a wrongful death action for damages suffered by the deceased victim's family members in consequence of their loved one's wrongful death.
Motor Vehicle Defects
Motor vehicle defects, including unsafe airbags, faulty seatbelts, bad brakes, and poorly designed passenger compartment, may contribute directly to a deadly crash or worsen the severity of injuries sustained in an accident to the extent they prove fatal. Like other products, motor vehicles are considered defective under products liability law if their design, manufacture, or warnings are determined to have rendered them unreasonably dangerous for their intended and expected use.
Manufacturers of motor vehicles and motor vehicle equipment are required by law to comply with the Federal Motor Vehicle Safety Standards promulgated by the NHTSA, which regulate certain aspects of the design and manufacture of motor vehicles and motor-vehicle safety equipment, including but not limited to brake systems; brake fluids; child restraints; electronic stability control systems; accelerator control systems; tires and tire rims; fuel systems; keyless ignitions; lamps, reflective devices, and associated equipment; rearview mirrors; warning devices; airbags; seatbelts; occupant protection from interior impact; head restraints; impact protection from steering control systems; seating systems; and frame construction.
Vehicles and components that do not comply with these regulations and crashworthiness standards may be deemed defective under products liability law, and manufacturers, distributors, and sellers can be found liable in a wrongful death action even if they were unaware of the defects.
Trucking Accidents
Accidents involving semi-trucks, tractor-trailers, 18-wheelers, and other large commercial trucks killed over 4,130 people in 2018. The majority of victims – 67% — were the occupants of cars and other passenger vehicles.
Like all drivers, a trucker may be held liable for wrongful death when their negligent actions – ignoring speed limits; driving too fast for road or weather conditions; driving while fatigued; driving while under the influence of alcohol, controlled substances, or narcotics; failing to signal for lane changes; driving too close to a vehicle directly ahead; driving with unsafely loaded cargo; or driving while distracted – cause a fatal truck accident.
Commercial drivers can also be found negligent for violations of the Federal Motor Carrier Safety Regulations (FMCSR) promulgated by the Federal Motor Carrier Safety Administration (FMCSA) and the U.S. Department of Transportation (DOT). Violations that may constitute negligence include those pertaining to Hours of Service (HOS) regulations, vehicle inspection, maintenance, and repair requirements, and alcohol and controlled substance regulations.
Trucking companies may be found vicariously (indirectly) liable when an employer-employee relationship exists between a driver and a trucking company. The company may be held directly liable when they engage unqualified or incompetent drivers, or are found to have negligently screened, hired, trained, supervised, and/or retained the at-fault driver.
A trucking company's failure to conduct required vehicle inspections or knowing or negligent use of defective or poorly maintained trucks may also result in direct company liability for fatal accidents. Work schedules that cannot be met unless drivers violate hourly or weekly driving limits or compensation arrangements that induce drivers to speed and/or to violate Hours of Service regulations may also open the trucking company up to direct liability.
Who Can File a Wrongful Death Lawsuit?
State laws typically allow surviving family members to recover damages from those responsible for the wrongful death of a loved one. Before they may do so, however, survivors must be able to establish the four elements of a wrongful death claim:
The death of a human being;
Caused by another's negligence, or with intent to cause harm;
The survival of family members who are suffering monetary injury as a result of the death; and
The appointment of a personal representative for the decedent's estate.
A wrongful death lawsuit must be filed by a court-appointed representative – usually the executor of the estate — on behalf of the decedent's legal survivors, including:
Immediate family members. All states allow immediate family members, including spouses and children, as well as the parents of unmarried children, to recover damages in wrongful death actions.
Financial dependents: Some states allow anyone who relied on the decedent for financial support, including domestic and life partners, to file a wrongful death lawsuit.
More distant family members.Certain states allow brothers, sisters, and grandparents to bring wrongful death lawsuits.
Parents of a deceased fetus.In some states, the death of a fetus can be the basis for a wrongful death suit. But in others, the parents can only bring a wrongful death action if the child was born alive and then died.
Compensation in a Wrongful Death Claim
Depending on the circumstances of their case, wrongful death claimants may be entitled to three types of damages.
Economic Damages in a Wrongful Death Lawsuit
Economic damages include medical and funeral expenses resulting from the wrongful death, as well as the value of any financial contributions the victim would have made to their family, had they lived:
Loss of the decedent's expected earnings.
Loss of benefits, including pension plans and medical coverage.
Loss of inheritance.
The value of the goods and services the victim would have provided during their lifetime.
Non-Economic Damages in a Wrongful Death Lawsuit
Surviving family members may also recover certain non-economic damages, including compensation for:
Survivors' mental anguish or pain and suffering.
Loss of the care, protection, guidance, advice, training, and nurturing from the deceased.
Loss of love, society, and companionship from the deceased.
Loss of consortium from a deceased spouse.
Punitive Damages in a Wrongful Death Lawsuit
In some states, a court may order punitive damages if grossly negligent or malicious actions resulted in wrongful death. Such damages are intended to punish the defendant for especially bad conduct and deter similar behavior in the future.
Contact an Experienced Wrongful Death Lawyer Today
When someone dies tragically and unnecessarily, their survivors may be left in dire need of financial assistance due to exorbitant medical bills that were incurred before their loved one succumbed to their injuries and the lack of economic support that was once provided by the decedent. Yet all too often, the family members of wrongful death victims give little or no thought to seeking compensation from those responsible.
If your family member was taken from you because of someone else's negligence or a dangerous product, you deserve an opportunity to hold all of those responsible for your loss accountable through legal action. However, you must retain competent legal counsel as quickly as possible to ensure that evidence is properly recovered and preserved and that your lawsuit is filed before the statute of limitations – the state deadline for bringing the case – expires.
To most effectively protect your rights, you should seek out a wrongful death law firm with all of the following characteristics:
A national team of lawyers who are highly qualified and experienced with wrongful death cases and who know and understand the complex differences among the many causes of wrongful deaths
A national wrongful death firm with extensive resources and the ability to handle all types of wrongful death cases
A national legal team with a thorough knowledge and understanding of the laws relevant to a wrongful death lawsuit, including products liability, negligence, traffic accidents, medical malpractice, and more.
A national wrongful death team that will fight hard for you and your family.
The Killino Firm's wrongful death lawyers have the knowledge, experience, and resources to ensure those responsible for your family's pain and suffering are held accountable. Regardless of where you reside or where your loved one's fatal accident occurred, we will assemble a team of attorneys well-versed in wrongful death law and the laws specific to your family member's death, as well as local lawyers familiar with the court where your case will be litigated.
If someone you love was the victim of wrongful death, and you'd like to speak with an experienced and compassionate attorney today, please contact our law firm toll-free at 877-875-2927.