Auto Defect Injuries
At The Killino Firm we know auto defects. We have prompted recalls through the National Highway Traffic Safety Administration (NHTSA); for instance, the national recall of 450,000 Chinese-made tires.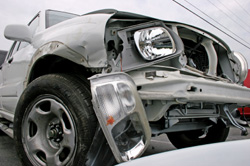 The Killino Firm's highly trained and experienced legal team has a proven track record of success in handling auto defects on both the individual and national level. If you or a family member has been injured because of a defective automobile or automobile part, contact the experienced attorneys at The Killino Firm today.
NHTSA Tire Recall
The Killino Firm gained national recognition for its personal injury and death lawsuit that prompted a NHTSA recall of 450,000 faulty Chinese-made tires.
At The Killino Firm we believe that companies such as auto parts manufacturers have a responsibility to American consumers and should be held accountable for making and selling defective products.
Our attorneys are experts at digging deep and fighting foreign manufacturers and other companies and individuals that want to save a few pennies but in the process put American's safety at risk.
The Killino Firm's Auto Defects Lawyers in the Media
From CNN to ABC and around the world, we make the news because we are dedicated to ensuring our automobiles are safe and secure. Our efforts prompted the Chinese tire recall, which may have prevented countless catastrophic injuries and deaths on our highways. Please browse The Killino Firm in the media.
Although The Killino Firm has recovered millions in compensation for our clients, our true accomplishment is promoting safer automobiles and highways for every American and their families.
The Killino Firm: Experience, Knowledge, Results
The
personal injury attorneys at The Killino Firm are committed to aggressively defending the rights of the injured. We handle each and every case with the same intensity and commitment as the Chinese tire recall.
The Killino Firm specialize in handling serious personal injury cases involving automobile, truck, bus and other vehicle manufacturing and design defects including:
Injuries Involving Auto Defects
Injuries from defective automobiles and automobile parts could easily be avoided if automobile manufacturers and parts suppliers designed and manufacturers the vehicles and parts properly, with safety in mind. That is not always the case, however.
According to the U.S. Department of Transportation's National Highway Traffic Safety Administration (NHTSA):
Faulty tires cause over 8,000 traffic accidents every year, with many resulting in injury or death.
Thousands of people have suffered injuries or death as the result of defective seat belts.
Many rollover accidents result in serious injuries or death because of a defective roof or other design defect.
Injuries vary and can be extremely severe, sometimes causing death or dismemberment. At The Killino Firm, we recognize that these injuries often change our clients' lives forever. As a result, we provide personalized and caring representation, while zealously fighting for our clients at every stage of their cases, including trial, if necessary.
The Killino Firm's Auto Defect Lawyers
Victims of car crashes that result from automobile defects, consult with The Killino Firm, because they know that we will examine the vehicle and the accident scene and prosecute their cases to assure they receive all of the compensation they are entitled to.
We employ a team of attorneys, paralegals and investigators knowledgeable about automobile defects. We also understand that our clients have suffered serious, at times catastrophic injuries, and need a law office that will deal with the insurance companies and guide the clients and their families through the maze of medical care and treatment that they face.
Contact The Killino Firm Today
When you need a lawyer who will exhaustively investigate your case and make sure that every responsible party is held accountable, contact The Killino Firm, where Keeping America Safe is our primary goal.
To speak with one of our attorneys, call us toll free at 877-875-2927, or send an email to our lawyers. We will respond promptly to your inquiry so that you can experience The Killino Firm Difference.