Medical Malpractice Lawsuits
At The Killino Firm, we know medical malpractice. Our experienced and qualified medical malpractice attorneys have the skill and resources to handle even the most complicated medical malpractice cases. We recognize the physical, emotional and financial impact a medical mistake can have on a patient and his or her family; and, as a result, we fight aggressively to ensure the responsible parties are held accountable for their mistakes.
At The Killino Firm, we are dedicated to standing up to large hospitals and their insurance companies when something goes wrong. When we take on a medical malpractice lawsuit, we are committed to fighting aggressively until the very end, and will not stop until we figure out what happened and why.
If you or a loved one has suffered as a result of a medical mistake, contact The Killino Firm for a complete investigation. We provide the tireless representation you need to obtain justice.
Medical Malpractice Settlements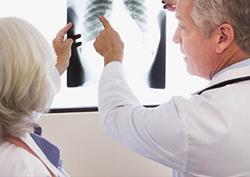 The Killino Firm has recovered millions of dollars in compensation for injured clients. In fact, we have been recognized nationally as a leading injury law firm due to our commitment to success and our notable verdicts and settlements.
To view The Killino Firm in the media, visit our media center.
All Types of Medical Malpractice Lawsuits
The attorneys at The Killino Firm are available to handle a broad range of medical malpractice cases, including:
Birth injuries
Anesthesia errors
Medication errors
Inadequate medication
Diagnosis errors
Spinal surgery errors
Wrong site surgery
Failure to provide proper treatment
Failure to treat an emergency condition in a timely manner
Medical mistakes can result in serious injuries such as hemorrhage, infection, organ or nerve damage, and sudden death. No matter the circumstances, if you've been harmed by a medical mistake, you owe it to yourself to get legal assistance from aggressive attorneys who will fight exhaustively on your behalf.
To schedule a consultation with an aggressive medical malpractice attorney who is not afraid to take your case to trial, contact The Killino Firm today.