Medical Malpractice
Because we place an extraordinary amount of trust in our doctors and other healthcare providers, no one ever expects to become a victim of medical malpractice. But the fact is, medical errors and negligence cause thousands of preventable injuries and wrongful deaths every year.
The Killino Firm's medical malpractice lawyers have earned nationwide recognition for their tireless pursuit of justice on behalf of their clients. If you or a loved one were the victim of a negligent doctor or another careless healthcare professional, and you'd like to speak with an attorney, please contact our law firm today at 877-875-2927 to learn more about your legal rights and options.
What is Medical Malpractice?
Medical malpractice occurs when a negligent doctor, hospital, or another healthcare provider — nurse, dentist, physician assistant, therapist, technician, or pharmacist – causes harm to a patient.
Three conditions are generally  involved in a claim for medical malpractice:
The Healthcare Provider Violated the Standard of Care: The healthcare provider acted in a manner that was inconsistent with the standard of care as established by the medical profession.
The Injury Resulted from Negligence: The patent would not have sustained an injury in the absence of their healthcare provider's negligence.
The Injury Resulted in Significant Damages: The patient incurred significant damages —   disability, loss of income, unusual pain, suffering and hardship, or significant past and future medical bills – as a result of their injury.
Types of Medical Malpractice
According to a recent study from Johns Hopkins University, medical mistakes and medication errors kill around 250,000 people every year, making medical malpractice the third leading cause of death in the United States.
Common examples of medical malpractice include:
Birth Injuries: Mistakes that occur during childbirth and the failure to diagnose preeclampsia or other dangerous conditions in pregnancy could be considered medical malpractice if the error results in harm to mother or child.
Diagnostic Errors: Failing to diagnose cancer, spot the signs of a blood clot, stroke or heart attack, or recognize the symptoms of diabetes are just a few of the diagnostic errors that could be considered medical malpractice.
Failure-to-Treat: A doctor may be liable for medical malpractice if they've arrived at a correct diagnosis but failed to offer adequate treatment. These situations usually occur when a physician is caring for too many patients and, as a result, isn't diligent when it comes to the standard of care. Releasing a patient too soon, neglecting to offer follow-up care, or failing to refer the patient to a specialist could also be considered a failure-to-treat.
Medication and Monitoring Errors: Injuries that result from medication errors (being given an incorrect dose or the wrong drug) or from inadequate monitoring may also be considered medical malpractice.
Surgical Errors: Leaving a foreign object (such as a surgical implement or gauze) inside a patient, failing to administer the correct dose of anesthesia, performing an incorrect procedure, or using nonsterile instruments are examples of surgical errors that might meet the definition of medical malpractice.
Failure to Read Test Results: Healthcare providers may also be liable if treatment is delayed or a patient's condition worsens due to their failure to read test results or because they misinterpreted the results.
Complete System Failure: The processes, systems and team work required to provide safe care are flawed at their core and converge with multiple medical errors causing a catastrophic outcome for the patient.
Protect Yourself from Medical Malpractice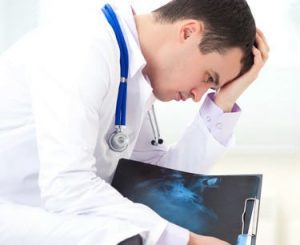 Even the healthiest among us will require surgery or other medical treatment at some point in our lives.
Although the ultimate responsibility for patient safety rests with doctors, nurses, and other healthcare providers, there are steps individuals can take to reduce the potential for medical mistakes and negligence:
Speak Up and Ask Questions: You should always feel free to ask questions of your doctor and address concerns you might have about your diagnosis or treatment. Before any surgery, make sure that you and your surgeon agree on precisely what will be done. If you're facing something serious or expect to be incapacitated, take along a spouse, partner, another family member, or friend to act as your advocate and ask questions you might have overlooked.
Know Your Treatment Options: Take the time to educate yourself about your condition and available treatment options. Speak up if you don't understand or agree with your physician's treatment recommendations and never be afraid to seek out a second opinion.
Know Who's on Your Treatment Team: Do your research before selecting a specialist or other medical provider. If you're in the hospital, make an effort to become familiar with all members of your care team, the specific roles they play in your treatment, and how they interact with one another.
Be Completely Honest and Thorough with Your Medical History: Make sure to tell your healthcare provider about all medications you're taking and any allergies you have. And don't withhold information about past injuries or illnesses out of embarrassment or because you believe they aren't relevant to your current situation.
Know What Medication You're Taking: Read all prescriptions before leaving the doctor's office, and feel free to ask what each new medication does and why it's been prescribed. Don't leave the pharmacy until you've double-checked the labels and had a chance to ask the pharmacist any questions.
Know Your Hospital: If you have a choice, opt for a hospital that specializes in your treatment or condition. Research shows patients have better outcomes when treated in hospitals that have a great deal of experience with their situation.
Contact Us
Unfortunately, even the most cautious patients can become victims of medical malpractice. When medical errors and negligence do occur, victims and their families are entitled to compensation for their losses, including pain and suffering, payment of medical bills for past and future treatment, and loss of earnings and earning capacity.
The Killino Firm's medical malpractice lawyers have the knowledge, experience, and resources to ensure every responsible party is held accountable for your injury. If you or a loved one were hurt by a negligent doctor or another medical provider, call toll free at 877-875-2927, to contact an attorney and get the legal help you need today.