Wrongful Death Lawyer
At The Killino Firm we know wrongful death. We have handled national wrongful death cases; from a death and injury case that prompted a national Chinese tire recall to a wrongful death and survival action involving tainted Heparin.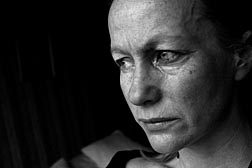 The Killino Firm's highly trained and experienced legal team has a proven track record of success in handling wrongful death on both the individual and national level. If you have lost a loved one to the negligence or recklessness of another person or company, contact the experienced attorneys at The Killino Firm today.
The Killino Firm: Experience, Knowledge, Results
At The Killino Firm, we treat each and every case with the same intensity and commitment as we have the Chinese tire recall and the tainted Heparin matter. That's The Killino Firm Difference. When something goes wrong, the lawyers and staff of The Killino Firm are prepared to investigate every aspect of the accident in order to discover not only what happened, but why.
Using cutting edge technology, we evaluate every option until we determine who was responsible, and then we proceed aggressively so that our clients receive all of the compensation they are entitled to.
The Killino Firm's Wrongful Death Lawyers in the Media
From CNN to ABC and around the world, we make the news because we are dedicated to keeping America safe. Although The Killino Firm has recovered millions in compensation for our clients, our true accomplishment is promoting safety for every American and his/her family.
To view The Killino Firm in the news click here.
Common Causes of Wrongful Death
Nothing is more tragic than losing a loved one because another person or company was negligent. Wrongful death claims, arise in many ways, including:
Because of the nature of the injury, compensation can include funeral expenses, loss of future income and/or benefits, and pain and suffering.
The Killino Firm, Personalized Representation
Wrongful death cases are extremely emotional for families. Enormous grief, sadness and a mourning period are inevitable. At The Killino Firm, we recognize that the loss of a loved one changes a family forever. As a result, we provide personalized and caring representation, while zealously fighting for our clients at every stage of their cases, including trial, if necessary.
Contact The Killino Firm Today
When you need a lawyer who will exhaustively investigate your case and make sure that every responsible party is held accountable, contact The Killino Firm, where Keeping America Safe is our primary goal.
To speak with one of our attorneys, call us toll free at 877-875-2927, or send us an email. We will respond promptly to your inquiry so that you can experience The Killino Firm Difference.