Featured Cases
Product Liability – Mattel Toys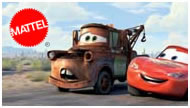 The attorney whose lawsuit prompted a recall of defective Chinese tires is filing a class action today to compel Mattel to pay for the testing of children who might have been lead-poisoned by 1.5 million toxic toys. Read more about Product Liability – Mattel Toys ».
Auto Injuries – Chinese Tires
A death and injury lawsuit has prompted a U.S. tire importer and distributor to ask the National Highway Traffic Safety Administration for help in recalling nearly half a million Chinese-made light truck tires. Read More about Auto Injuries – Chinese Tires »
Wrongful Death – Tainted Heparin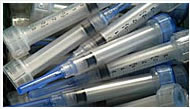 The family of a Missouri man who died after suffering adverse reactions to contaminated Chinese Heparin is suing Tyco Healthcare, claiming that the company waited too long announce a recall of the drug.