Choking Injuries
Children are naturally inquisitive but they do not always realize that some things are too dangerous to put in their mouths. Unfortunately, choking is a very real hazard for children. They face a variety of risks, from small items they find on the floor to toys that have small parts that find their way into a child's mouth.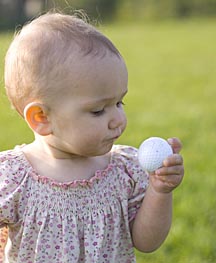 At The Killino Firm, we know that, as parents, you do everything you can to keep your child safe. Sadly, there are some toy manufacturers who would rather cut corners than go the extra mile to ensure a child's safety. Such manufacturers are a cause of child choking hazards, which can be devastating to a family.
According to the U.S. Consumer Product Safety Commission (CPSC), choking is the leading cause of toy-related deaths to young children. In fact, choking accounts for 44 percent of all toy related fatalities. Even something as seemingly innocent as a stuffed teddy bear could have parts that come off and become a choking hazard.
The Killino Firm is concerned with making sure that toys are safe for our children to play with. That is why we filed a nationwide class action lawsuit against Mattel to force the toy maker to pay for the testing of children who were at risk of lead poisoning from its products. In 2007, Mattel recalled 1.5 million toys after it was discovered that they contained lead paint, which is toxic and can cause irreversible brain damage and other injuries in children.
At The Killino Firm, we fight so that children can be kept safe from toy manufacturers and other companies or people that want to save a few pennies but in the process put children's health at risk. We represent the children of families across the United States.
From CNN to ABC to Fox and around the world, we make the news because we are dedicated to assuring that our children feel safe and secure. That's The Killino Firm Difference.
When you need a lawyer who will exhaustively investigate a choking injury and make sure that every responsible party is held accountable, contact The Killino Firm, where Keeping America Safe is our primary goal. To speak to one of our attorneys, please fill out the form on this page, call toll free at 877-875-2927, or send an email to one of our child injury lawyers today. We will respond promptly to your inquiry so that you can experience The Killino Firm Difference.