Steven McConnell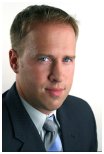 Equity Member

Philadelphia, Pennsylvania
Phone: (215) 569-1299
Toll Free: (877) 875-2927
Fax: (215) 569-2741
Email Attorney McConnell
Steven E. McConnell, an equity member of The Killino Firm, is a relentless advocate on behalf of his clients. Attorney McConnell believes that the first step to success is through complete preparation for trial. Embracing this philosophy, Attorney McConnell exhaustively investigates the facts surrounding his clients' injuries to gain a deep understanding of what transpired. He then pairs this deep understanding with his extensive knowledge of the law, in order to pursue the most superlative results possible for his clients. In advocating for his clients Attorney McConnell has won countless pivotal practice decisions and has successfully defended numerous firm victories when challenged on appeal.
Attorney McConnell is an avid motorcyclist. He knows too well the needless damage and loss of life that that fellow riders suffer at the hands of reckless drivers, poorly maintained roads, and other wholly unwarranted conditions encountered while riding. Attorney McConnell has therefore dedicated himself to protecting the rights of his fellow riders. However, Attorney McConnell's extensive litigation experience is varied and as a seasoned member of The Killino Firm, he has the ability to handle nearly any conceivable type of personal injury claim. A non-exhaustive list of the types of cases Attorney McConnell has handled includes:
Motorcycle accident injuries
Auto accident injuries
Traumatic brain injuries
Day care injuries
Slip-and-fall injuries
Product defect injuries
If you or someone you love has been seriously injured due to the negligence of another, you should contact Attorney McConnell immediately and toll free at 877-875-2927. He will respond promptly to your call so you can experience The Killino Firm Difference.
EDUCATION
Widener University School of Law; 2000
Slippery Rock University; 1996
BAR ADMISSIONS
Pennsylvania
Arizona
The United States District Court, Eastern District of Pennsylvania
The United States District Court, Middle District of Pennsylvania
The United States District Court, Western District of Pennsylvania
AFFILIATIONS
Attorney McConnell is a member of the Philadelphia Bar Association.
VOLUNTEER EXPERIENCE
Attorney McConnell volunteers his time as a mentor in the Delaware Futures Program, an organization that helps underprivileged youths understand the value of an education beyond high school. He has also served as an attorney-advisor for SCORE, a non-profit organization dedicated to safeguarding the civil rights of all citizens regardless of nationality, while simultaneously promoting its members identities.
HOBBIES AND INTERESTS
Attorney McConnell is an avid motorcyclist.