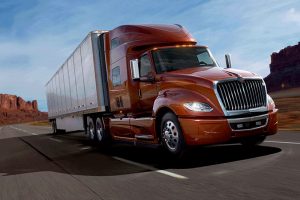 Drivers of Navistar trucks should check their exhaust systems before heading out on the open road, following a recent truck recall for thousands of sleeper cabs with defective brackets that could allow the tailpipe to detach and fall onto the roadway.
Defective trucks and components can cause serious accidents, severe injuries, and wrongful death. Our Truck Accident Lawyers have extensive experience with cases involving dangerous motor vehicles and other products, earning the Killino Firm national recognition for the aggressive pursuit of justice on behalf of our clients and their families.
Navistar Truck Recall Affects 24,000+ International and ProStar Sleeper Cab Models
According to the National Highway Traffic Safety Administration (NHTSA), the Navistar truck recall affects more than 24,000 73-inch sleeper cab models, including:
22,553 International LT model trucks from the 2016-2020 model years.
1,620 ProStar model trucks from the 2017-2018 model years.
All of the recalled Navistar sleeper cabs were built with a feature code of 07BKP or 07BKR and are equipped with horizontal aftermarket exhaust systems and tailpipes mounted on the right side.  During pre-trip inspection, a driver may notice a cracked rear exhaust pipe hanger or the exhaust tailpipe dropped out of position.
What Can Go Wrong When a Truck's Tailpipe Detaches?
Navistar acknowledged that the defective hanger brackets were of insufficient strength to last the life of the sleeper cab. According to the company, a detached tailpipe could cause an accident if it falls on to the roadway and strikes another vehicle.
Unfortunately, it's unlikely that an accident is the only risk facing drivers of these recalled trucks. After all, the vehicle's exhaust system is designed to channel fumes away from the cab.  If the exhaust is leaking or a tailpipe detaches, toxic carbon monoxide and other fumes could enter the sleeper cab through the floor or air vents.
In just two hours, mild exposure to carbon monoxide can cause a driver to experience headaches, dizziness, choking, and nausea, which could be the cause of deadly truck accidents. Prolonged exposure to high levels of carbon monoxide can prove fatal to truck drivers and passengers.
Navistar Exhaust Bracket Replacement
Navistar notified dealers and customers of the sleeper cab recall on April 23, 2019. By that time, the company had received 216 reports of cracked exhaust hanger brackets, including eight cases where the tailpipes detached. According to Navistar, none of these incidents resulted in accidents or injuries.
Dealers are providing free replacement of the defective exhaust hanger brackets. The new component is made from a more robust design that Navistar has been using in production since February 2019. Dealers are also replacing any forward brackets found to be cracked, as well as any exhaust tailpipes found to be damaged.
At the Killino Firm, our Truck Accident Lawyers  have a successful record of representing victims of  defective vehicles and components. If you or a loved one were involved in a truck accident or suffered an injury related to the Navistar truck recall or other dangerous product, please do not hesitate to contact us at 1-877-875- 2927.