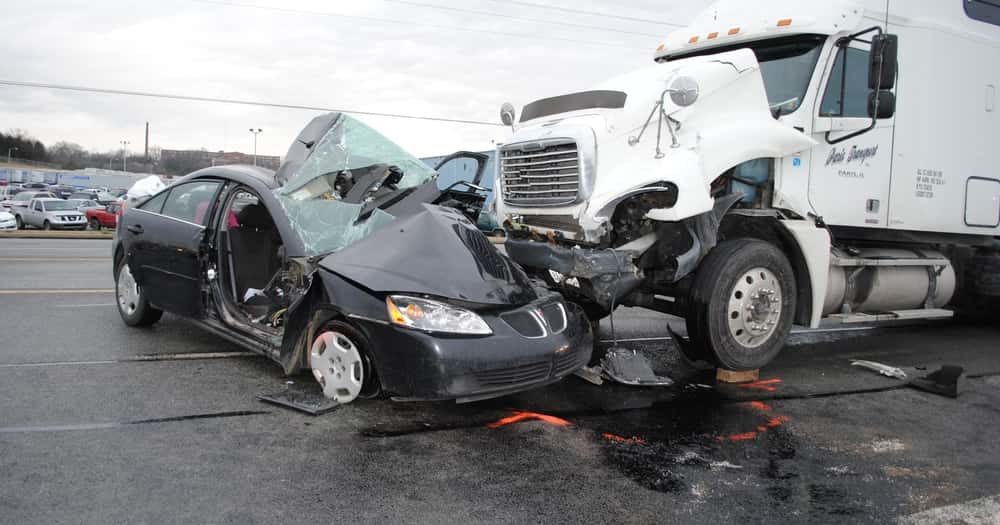 With truck and 18-wheeler accidents already killing and seriously injuring thousands of people every year, truck drivers operating under the influence of drugs and alcohol are the last thing anyone needs.
Yet data collected by the U.S. Federal Motor Carrier Safety Administration's (FMCSA) Drug and Alcohol Clearinghouse indicates a significant number of the nation's truckers are turning to marijuana, cocaine, and other illicit substances when they're on the road.
Impaired and intoxicated truck drivers are more likely to cause serious accidents, severe injuries, and wrongful death.  Our Truck Accident Lawyers have extensive experience with cases involving impaired, reckless, and negligent truck drivers, earning the Killino Firm national recognition for the aggressive pursuit of justice on behalf of our clients and their families.
Marijuana Drug of Choice Among Drug-Using Truckers
The regulation establishing the FMCSA clearinghouse went into effect in January and is intended to improve highway safety by giving law enforcement, employers, and other authorities real-time access to a CDL holder's drug and alcohol records. The agency's first report includes the number of registrations, queries, violations, and drivers in the return-to-duty process logged through the end of May 2020.
According to the report, 10,388 truckers tested positive for marijuana, representing almost 50% of the violations and far outpacing every other illicit substance.
"The number of positive marijuana tests jumps off the page," Dave Osiecki, president and CEO of Scopelitis Transportation Consulting, told Heavy Duty Trucking Magazine. "It's clearly the drug of choice among the small percentage of drug-using truck drivers."
Cocaine was a distant second, with 3,192 positive tests. Other illicit substances favored by drug-using truckers included:
Methamphetamine – 2,184 positive tests.
Amphetamines – 2,108 positive tests.
Oxymorphone – 556 positive tests.
Oxycodone – 452 positive tests.
Hydrocodone – 418 positive tests.
Hydromorphone – 363 positive tests.
Overall, drug violations accounted for 80% of the positive drug and alcohol tests reported to the clearinghouse. Just 988 truckers with at least one violation and who were barred from driving made it through the return-to-duty process, complete with a negative drug test. More than 15,680 had not even started the process.
Truck Accidents and Driver Impairment
According to the Insurance Institute for Highway Safety, collisions involving large commercial trucks killed 4,136 in 2018. The vast majority of victims – 67% — were the occupants of smaller passenger vehicles. Pedestrians, bicyclists, and motorcyclists accounted for 15% of all truck accident fatalities that year.
The FMCSA's "Large Truck Accident Causation Study" suggested 2.3% of the truckers involved in crashes are under the influence of illegal drugs, 17.3% have taken over-the-counter medicines, and 26.3% are using prescription medications, http://affectivebrain.com/?attachment_id=5774. Alcohol use was cited in about .08% of truck accidents analyzed by the agency.
While more than half the states have legalized marijuana for recreational or medicinal purposes, the use of cannabis by truckers and other commercial drivers remains illegal and is a violation of FMCSA regulations. Truck drivers using marijuana may experience poor judgment, decreased motor coordination, and increased reaction time.
Given the exhausting nature of long-haul trucking, it's not surprising that thousands of drivers also turn to stimulants – cocaine, methamphetamine, and amphetamines – when they're on the road. But while truckers may feel more alert while using these substances, those under the influence of cocaine or other stimulants are also more likely to speed, drive erratically, experience vertigo and reduced vision, and engage in risky behavior behind the wheel.
At the Killino Firm, our Truck Accident Lawyers have a successful record of representing the innocent victims of impaired commercial drivers. If you or a loved one were involved in a truck accident, please do not hesitate to contact us at 1-877-875- 2927.