Truck Training and Supervision Regulations
Companies and individuals who employ commercial motor vehicle (CMV) drivers are required by the Federal Motor Carrier Safety Regulations (FMCSR) to provide adequate training and supervision of drivers while drivers are under their employ.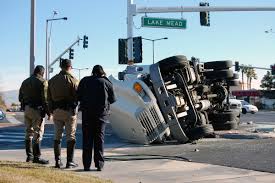 Employers must ensure that their drivers are trained to safely operate CMVs by requiring that drivers possess the level of knowledge specified in 49 CFR § 383.111 and the driving skills specified in 49 CFR § 383.113. In addition, employers of drivers who operate longer combination vehicles (LCVs) (as defined in 49 CFR § 380.105) are required to institute special training of such drivers and are prohibited from allowing such drivers to operate LCVs without the required training. 49 CFR § 380.113. This training must include knowledge and skills specified in the regulations, 49 CFR § 380.107, through specific driver testing, 49 CFR § 380.109, or an acceptable substitute. 49 CFR § 380.111.
The FMCSR also include regulations related to employers' duties to supervise drivers during their employment. For example, the FMCSR prohibit an employer from allowing a driver with a suspended license to operate a commercial motor vehicle. 49 CFR §383.1. Employers are also prohibited, under 49 CFR § 383.37, from allowing or requiring a driver to operate a CMV in the United States if the employer knows or reasonably should know that any of the following exist:
The driver does not have a current commercial learner's permit for behind-the-wheel training (CLP) or commercial driver's license (CDL) or does not have a current CLP or CDL with the proper class or endorsements
The driver is violating a restriction on his or her CLP or CDL
The driver's CLP or CDL has been disqualified by a state, the driver has lost the right to operate a CMV in a state, or the driver has been disqualified from operating a CMV (49 CFR §§383.37, 383.51)
The driver has more than one CLP or CDL
The driver, the CMV he or she is driving, or the motor carrier operation is subject to an out-of-service order
The operation of the CMV is in violation of any federal, state, or local law or regulation pertaining to railroad-highway grade crossings.
Employers are also required to supervise drivers' alcohol and drug use. The Omnibus Transportation Employee Testing Act of 1991 requires Department of Transportation (DOT) agencies to implement drug and alcohol testing of safety-sensitive transportation employees, and the FMCSR, 49 CFR Part 40, require employers of CMV drivers to comply with these testing requirements. Employers may be held responsible for employees' noncompliance with drug and alcohol testing rules and may be subject to civil and/or criminal penalties under 49 U.S.C. 521(b). 49 CFR § 382.507.
The FMCSA's controlled substance and alcohol testing regulations require employers to provide educational materials for drivers and training for supervisors for drug and alcohol use and testing. The educational materials must explain the requirements of the FMCSR alcohol and drug use regulations and the employer's policies and procedures for fulfilling the requirements. 49 CFR § 382.601.
Under these regulations, an employer is required to immediately remove a driver from a safety-sensitive driving position if the driver tests positive to a drug test or registers an alcohol content of 0.04 or greater, 49 CFR §§ 382.201, 382.213. The employer is also prohibited from reinstating a driver until after the driver has successfully completed a return-to-duty process. 49 CFR § 382.121. In addition, no employer who has actual knowledge that a driver is using alcohol or controlled substances while performing safety-sensitive functions may allow the driver to continue to perform such functions. 49 CFR §§ 382.205, 382.213. Employers who have actual knowledge of drivers' alcohol use are also prohibited from allowing drivers to perform safety-sensitive functions within four hours of drivers' use of alcohol. 49 CFR § 382.207.
Employer Recordkeeping Requirements
Employers must maintain driver qualification files for every CMV driver they employ. These files must include, among other things, drivers' applications for employment, records or information provided by previous employers, reviews of driving records and violations, state motor vehicle records, road test certificates, annual reviews of driving records, and medical certifications. 49 CFR § 391.51.
Employers must also create and retain records related to alcohol and substance abuse testing programs for employees. Records that must be retained for at least 5 years by employers include records of employees' alcohol tests indicating alcohol concentration of 0.02 or greater, records of driver verified positive controlled substances test results, and documentation of drivers' refusals to take required alcohol and/or controlled substance tests. 49 CFR § 382.401.
Employer Liability for Negligent Training and Supervision
Experienced trucking accident lawyers have the knowledge and expertise to hold truck companies as well as their drivers legally responsible for injuries and deaths caused by incompetent or negligent truck drivers. When truck accident injuries and deaths are determined to have been caused by driver negligence or incompetence, employers are often held legally responsible as a result of their own negligence in training and supervising these employees. Liability may be imposed on employers in such cases under the doctrine of negligent entrustment, which holds an employer responsible for negligently entrusting the operation of a CMV to a driver the employer knew or should have known was not adequately trained or competent to operate the vehicle. Employers can also be found indirectly liable for injuries and deaths caused by the negligence of driver employees, even if when the employers themselves were not directly negligent in training or supervising their employees.
Our national team of truck-injury lawyers handles cases throughout the country arising out of accidents caused by trucking companies' negligent training and/or supervision of truck drivers. The complex and substantial regulations related to driver training and supervision are generally studied and understood only by attorneys who concentrate their practices in trucking-accident law. The handling of negligent training and supervision cases requires the skill and insight that come with this level of experience. If you have been injured in a truck accident caused by driver and/or trucking-company negligence, our attorneys are ready to fight aggressively for the compensation you deserve.