Trucking Jobs
There are several trucking job opportunities available at any given time. If you or someone you know is looking for a job with a trucking company, it is important to keep in mind that you will be responsible for operating the truck safely at all times.
Highway Safety
Highway safety rules must be followed at all times by truck drivers to ensure the safe arrival of the contents in their trucks, and to protect the safety of other drivers on the road. Because of the size and force of large trucks, it is especially important to follow safety rules such as:
No speeding
Pull over and rest at a resting stop if you are tired
Do not drink or take drugs while operating the vehicle
Do not make sudden/sharp turns or abrupt stops
Exercise caution when changing lanes
Pay attention to all traffic signals and signs
Truck Accidents
Reckless and dangerous driving is a common cause of truck accidents. Hundreds of Americans are seriously injured and killed every year in truck collisions. Serious truck accident-related injuries may include:
Broken/crushed bones
Severed, lost limbs
Traumatic brain injuries
Spinal cord injuries
Back and neck injuries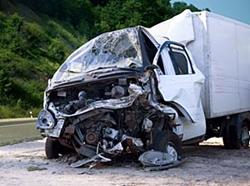 If you or a loved one has been seriously injured or killed in a truck accident, it is important to remember that you do have rights. You have the right to hire an attorney and file a legal claim seeking compensation for your losses.
Contact a Truck Crash Lawyer
For more information about your legal rights and options contact a trucking accident lawyer today. Our injury and wrongful death lawyers have extensive experience in fighting aggressively and tirelessly for the injured and will help you seek justice. We have recovered millions of dollars in compensation for the injured and their families and are prepared to take your case to trial if necessary.