Spinal Cord Injuries
At the Killino Firm, we know spinal cord injuries. We recognize that spinal cord injuries are serious and can leave our clients with permanent disabilities. Each year, roughly 11,000 people suffer from debilitating, traumatic spinal cord injuries. At the Killino Firm, we recognize the trauma and devastation caused by these injuries and we have committed our practice to helping the injured and their families seek justice and recover compensation for their losses.
To speak with an experienced lawyer who has a proven track record of success in traumatic injury cases, contact the Killino Firm today.
Spinal Cord Injuries Lawyers in the Media
The Killino Firm has made a commitment to protecting the safety of the injured and to helping promote a safer America overall. Our commitment has earned us national recognition. To view the Killino Firm in the media, click here.
Spinal Cord Injury Information
Spinal cord injuries usually occur when a sudden strike fractures or dislocates the bone disks that make up the spine, also known as the vertebrae. Serious damage to the spinal cord is caused when broken bone pieces bruise or tear the nerves and/or tissues in the cord. Spinal cord injuries range in severity —some will allow complete recovery, others will result in permanent injuries such as complete paralysis.
Common Causes of Spinal Cord Injuries
Spinal cord injuries are typically caused by traumatic blows to the spine in which one or more vertebra is crushed, fractured, dislocated or compressed. Common causes of traumatic spinal cord injuries include:
Auto accidents
Motorcycle crashes
Construction accidents
Workplace accidents
Airplanes crashes
Sport injuries
Spinal Cord Injury Statistics
Sadly, people are severely disabled from spinal cord injuries every day. Some statistics on these injuries include:
Motorcycle and car crashes are the leading cause of traumatic injuries to the spine. Together, they account for more than 50 percent of new single-event spinal cord injuries each year.
Violence accounts for roughly 15 percent of spinal cord injuries. More severe injuries usually involve knife or gunshot wounds.
The number of injuries to the spine caused by violence continues to increase every year.
Injuries to the spine in people older than 65 are usually caused by slip and fall accidents. In total, falls account for approximately 22 percent of cord damage each year.
About 8 percent of the spinal cord injuries seen in the U.S. occur from crushing injuries that occur during high impact sports such as football.
Contact the Killino Firm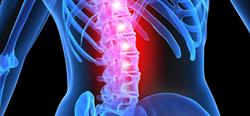 If you're seeking legal advice and guidance from a spinal cord injury lawyer who has the experience, knowledge and commitment to make the responsible parties pay for what they have done, contact the Killino Firm. We have a proven track record of success in handling even the most complex injury cases and will fight aggressively and tirelessly to make sure all responsible parties are held accountable for their actions.
The experienced injury attorneys at the Killino Firm are known for our dedication and commitment to recovering the maximum amount of compensation our clients are entitled to. We will not take short cuts when it comes to handling your injury case. For a free, no-obligation assessment of your case, contact Injury lawyers today.