Bad Faith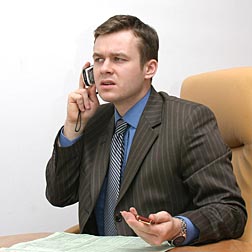 At the Killino Firm we know the devastation caused by bad faith practices. Insurance companies are required to act in the best interests of their policyholders. This means insurance companies must provide coverage when a policyholder files a legitimate claim, rather than trying to find ways to deny coverage.
An insurance company acts in "bad faith," however, when it places its own financial interest above the interest of its insured. Generally, bad faith includes delaying, withholding, or denying benefits to policyholders who have filed legitimate claims under valid insurance policies.
Examples of Bad Faith
There are many examples of insurance company bad faith, including:
Failing to defend an insured's worthy claim
Failing to properly investigate an insured's case
Improperly processing a claim
Improperly denying a claim
Failing to pay a covered claim
Failing to pay a claim promptly
Placing the insurance company's interests above the insured's during litigation or
Denying a covered claim
Making mistakes that affect the insured's receiving coverage,
Other negligent or fraudulent acts by the insurance company that affect the insured's insurance policy or coverage
Bad Faith Law Varies From State to State
Each state has a different bad faith law. Under the Pennsylvania "Bad Faith" statute, 42 Pa.C.S. §8371, individuals and businesses are entitled to seek damages (compensation), as well as punitive damages, attorney's fees and interest, from an insurance company that acts in bad faith.
In most other states, bad faith law allows a policyholder to be compensated for the value of the original claim, any additional losses that occurred as a result of the insurance company's conduct, as well as punitive damages and attorney's fees.
The Killino Firm: Experienced in Handling Bad Faith Claims
Individuals and businesses throughout the country hire the Killino Firm to represent them in bad faith claims because they know that we will examine every aspect of their claim and do everything possible so that the insurance company is held responsible for its actions.
We also understand that our clients need a law office that will stand up to the insurance companies and guide clients through the complexities of bad faith insurance practice litigation.
At The Killino Firm, P.C., we recognize that fighting an insurance company is a difficult task and we go the extra mile in every case. We treat every client and handle every case with the same intensity.
When something goes wrong, the lawyers and staff of The Killino Firm, P.C. are prepared to investigate every aspect of a bad faith claim in order to discover not only what happened, but why. Using cutting edge technology, we proceed aggressively so that our clients receive all of the compensation they are entitled to. That's The Killino Firm Difference.
Contact the Killino Firm Today
When you need a lawyer who will exhaustively investigate bad faith insurance practices, contact The Killino Firm, where Keeping America Safe is our primary goal. To speak with one of our attorneys, please fill out the form on this page, call us toll free at 877-875-2927, or send an email to a bad faith lawyer. We will respond promptly to your inquiry so that you can experience The Killino Firm Difference.