In early July 2014, Harley-Davidson identified a defect in certain of its touring motorcycles and issued a voluntary recall of more than 66,000 bikes to protect consumers' safety. Touring and CVO Touring series motorbikes manufactured between July 1, 2013, and May 7, 2014, were reportedly recalled due to the improper installation of the motorbikes' front brake lines. The brake line of one of these motorcycles can become pinched between the fuel tank and the frame and result in an increase in brake-line fluid pressure and a locking of the bike's front wheel. At least five crashes have been reported to have resulted from this defect, which has the potential to cause serious injuries and deaths.
Even when a manufacturer, such as Harley-Davidson, takes it upon itself to quickly issue a recall when a defect is found in one of its products, injuries may nevertheless result from consumers' use of such vehicles before or after a recall. If you have been injured or one of your family members has been killed in a motorcycle accident as a result of someone's negligence or a defective motorcycle or motorcycle component, you may be entitled to compensation for your injuries or loved one's death. The Killino Firm's highly respected team of injury lawyers, personal-injury lawyers, motorcycle-accident lawyers, bike-accident lawyers, car-accident lawyers, auto-accident lawyers, truck-accident lawyers, brain-injury lawyers, and wrongful-death lawyers can help you obtain the compensation and justice you deserve from those responsible for your injuries or family member's death.
Legal Liability for Injuries Caused by Driver Negligence or Motorcycle Defects
According to a report by the National Highway Traffic Safety Administration (NHTSA), approximately forty-five percent of motorcycle accident fatalities are caused by crashes between a motorcycle and one other vehicle. Though many of these fatal accidents, as well as many of those resulting in non-fatal injuries, are caused by the negligence of the motorcycle driver or driver of the other vehicle or vehicles, others may be caused by defects in a motorcycle or other vehicle involved in the accident.
Liability for Injuries Caused by Driver Negligence
In many cases, the negligence of the driver or drivers of other vehicles involved in an accident with a motorcycle is found to have been a cause of a motorcyclist's injuries or death. If, for example, the driver of a car failed to keep a proper lookout for motorcycles as well as other cars and larger vehicles or failed to give a motorcyclist the right of way when such was required by applicable traffic laws, the driver of the car may be found liable in an action for negligence for the motorcyclist's resulting injuries. If the motorcyclist is killed as a result of such injuries, the same defendants may be found liable for damages suffered by the cyclist's survivors in a wrongful death action.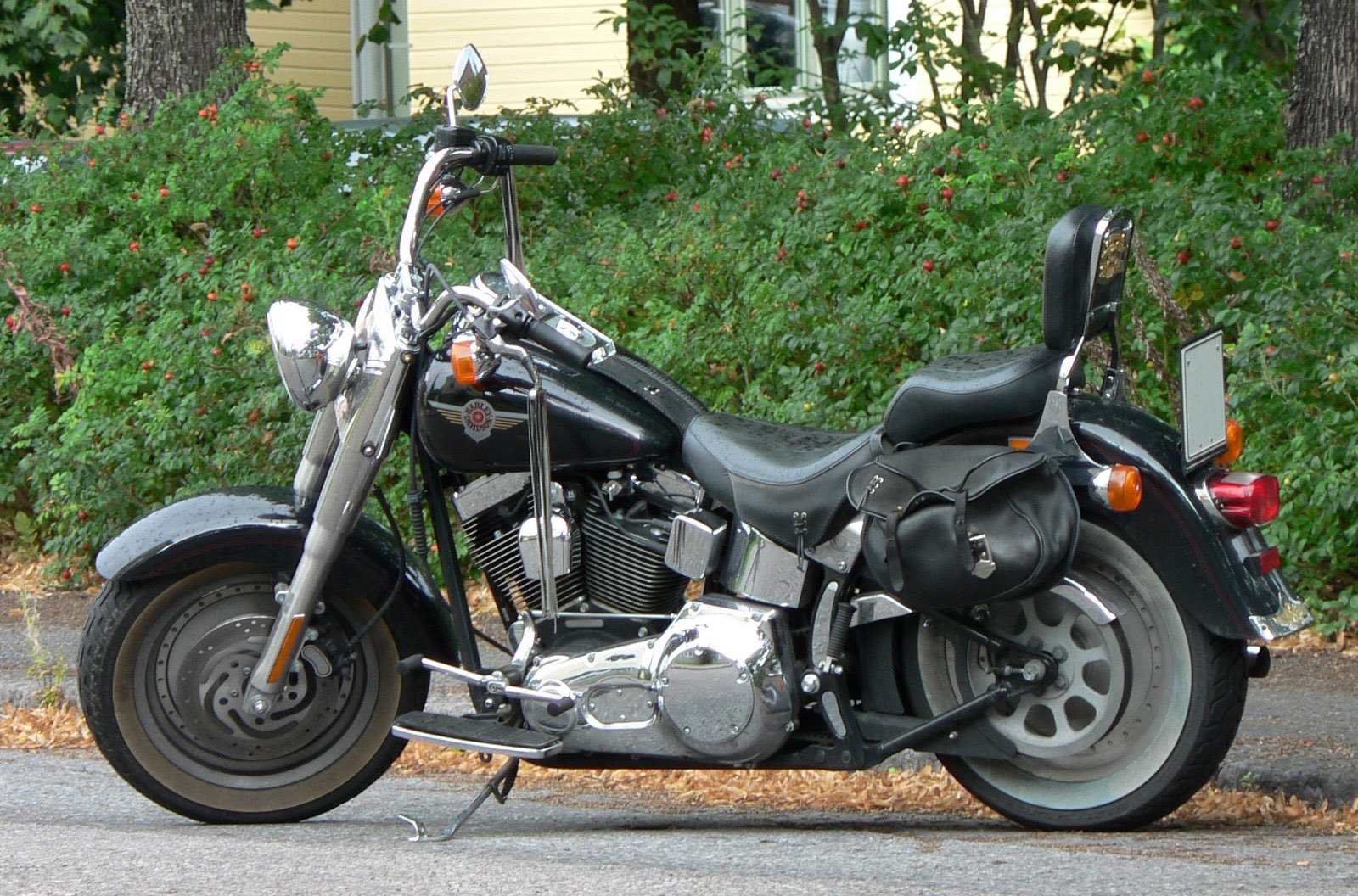 The negligence of a motorcyclist is often found to contribute to a motorcycle accident, however, and a motorcyclist's resulting injuries or death. If, for instance, a motorcyclist passes a car or other motor vehicle without moving into another lane to do so, the motorcyclist's own negligence may relieve the car driver of liability for the cyclist's resulting injuries or death.
Liability for Injuries Caused by Motorcycle Defects
Vehicle accident cases can be extremely complex, particularly when the negligence or multiple drivers and/or a product defect are involved. Though product liability actions may be brought in most jurisdictions under breach of warranty, negligence, or strict liability theories, most actions for injuries or deaths caused by defective products are brought as strict liability actions.
If a defect in a motorcycle is found to have been a cause of a plaintiff's injuries or death, the manufacturer and others in the chain of the motorcycle's distribution (such as designers, suppliers, assemblers, and retailers) may be found strictly liable for the plaintiff's injuries in a product liability action. Such actions can result in liability not only on the part of the manufacturer and designer of the motorcycle itself, but on the part of the manufacturer or designer of a cycle's component parts.
If the defect resulted in an accident victim's death, a wrongful death action may be brought against the same defendants by the survivors of the decedent. In such cases, recovery is allowed for the damages suffered by the decedent's family members as a result of the decedent's death.
The Importance of Heeding a Recall Warning
Can a manufacturer still be liable for a consumer's injury or death caused by a defect in a recalled product if the consumer continued to use the product after it was recalled? The answer to this question may depend upon the jurisdiction in which the product liability action is brought.
The law of product liability may differ significantly from state to state, though most states have adopted some form of the Uniform Product Liability Act (UPLA). In many jurisdictions, the negligence or contributory fault of a plaintiff is not considered a defense in a product liability action brought under a strict liability rather than a negligence theory. In other jurisdictions, however, a plaintiff's assumption of the risk of a product's dangers or other contributory fault may lessen or defeat a plaintiff's claim for damages under the jurisdiction's strict liability law. A plaintiff's failure to heed the warning of a recall that the plaintiff received may, thus, defeat the plaintiff's claim against the manufacturer for injuries sustained by the plaintiff through his or her continued use of the product after receipt of the product recall notice in one of these jurisdictions.
Obtain Expert Assistance from The Killino Firm, P.C.
The Killino Firm, P.C. has extensive experience with all types of accident injury and wrongful death cases, including those arising out of accidents caused by defective motorcycle or motorcycle components and/or someone's negligence. You can rely on The Killino Firm's team of injury attorneys, personal-injury attorneys, motorcycle-accident attorneys, bike-accident attorneys, car-accident attorneys, auto-accident attorneys, truck-accident attorneys, brain-injury attorneys, and wrongful-death attorneys for expert assistance with your motorcycle-accident negligence or wrongful death case.
Image source:
By M62 (Own work) [GFDL or CC-BY-SA-3.0-2.5-2.0-1.0], via Wikimedia Commons