On June 16, 2014, General Motors (GM) recalled another 3.36 million cars for faulty ignition switches. The latest recall is in addition to an earlier 2.6-million-vehicle recall of Chevrolet Cobalts and other small cars for the same defect and includes Buick LaCrosses, Chevrolet Impalas, Cadillac DeVilles, and others with model years from 2000 through 2014.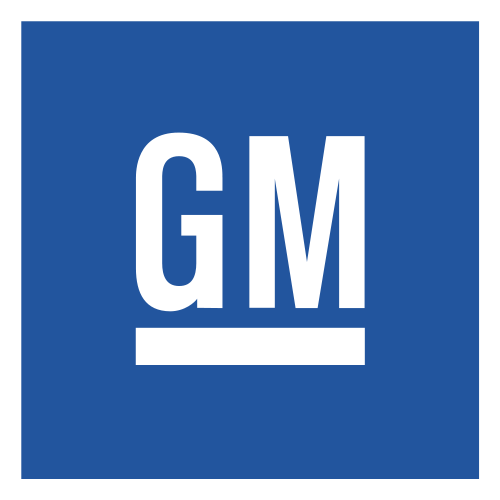 GM logo is trademarked by General Motors Corporation.
The defects that precipitated these recalls are found in the vehicles' ignition switches, which can easily be jarred out of the run position, shutting off a vehicle's electrical system and potentially disabling power steering, power brakes, and airbags. The defect has been reported to have occurred in the design stage of the ignition switches and ignition keys. Slots in the ends of the keys allow the keys to be jostled out of position when the vehicle is jarred by traveling over railroad tracks or a pothole or obstruction in a road. The problem can also occur as a result of something as simple as a too-heavy key ring, which pulls the key down or to the side and out of position, or a jiggling of a ring of keys with a driver's knee.
GM has reportedly pledged to replace or rework the ignition keys for the recalled vehicles to eliminate the slot at the ends of the keys that GM has suggested is responsible for the problem. Though the ignition switches themselves have reportedly been acknowledged by GM to be slightly below the standard required to prevent ignition keys from being knocked out of position, a company spokesperson has represented that the more costly replacement of the switches themselves is not required.
Manufacturers and designers of motor vehicles and of their component parts or safety accessories have a duty under the law to design and manufacture these products so that they are reasonably safe for a consumer's use according to current industry standards. If you have been injured in a motor-vehicle accident and your injuries were caused by a defect in a car or other vehicle, you may be entitled to compensation from those responsible for the defect and your resultant injuries. The Killino Firm's car-accident lawyers, injury lawyers, personal-injury lawyers, auto-accident lawyers, wrongful-death lawyers, truck-accident lawyers, motorcycle-accident lawyers, product-liability lawyers, and brain-injury lawyers have extensive experience with vehicle accidents of any kind, including those involving injuries caused by vehicle defects. Contact the Killino Firm's nationally-recognized team of lawyers for expert assistance with your case.
Legal Liability for Injuries Caused by Defective Vehicles
Federal Motor Vehicle Safety Standards (FMVSS) (found in Title 49 of the U.S. Code) provide strict specifications for the design and manufacture of motor vehicles. When those standards are violated in the manufacture or design of a particular vehicle, the vehicle may be determined to contain a design or manufacturing defect under product-liability law. Though product-liability law differs somewhat from state to state, most states have enacted some form of the Model Uniform Products Liability Act (MUPLA). Thus, in most states, the designers, manufacturers, and others in the chain of a vehicle's distribution may be found liable for injuries caused by a vehicle defect under either a breach of warranty, negligence, or strict liability theory. Claims brought to recover damages for injuries sustained in motor-vehicle accidents as a result of a product defect are generally brought as strict-liability claims.
Defendants in Vehicle-defect Cases
The particular vehicle defect that has caused a plaintiff's injuries is invariably a defect in a component part of a vehicle, such as an ignition switch or power-steering mechanism, or in one of its safety features, such as an airbag or seatbelt. Thus, if the manufacturer or designer of a vehicle's defective part or safety feature is different from the manufacturer or designer of the vehicle itself, both the vehicle manufacturer or designer and the component-part or safety-feature manufacturer or designer may be joined as defendants in a product-liability action and found liable for the injuries sustained by a plaintiff as a result of the defect.
In many states, all those in the chain of a vehicle or other product's distribution may be found strictly liable for injuries caused by a vehicle's defect. In those states, therefore, the defendants in a product-liability claim for injuries sustained as a result of a vehicle defect may include the manufacturers of the vehicle and the defective part, the designers of the vehicle and of the defective part, the assemblers of the vehicle, the suppliers of parts of the vehicle, and the retailers or sellers of the vehicle. In some states, even the sellers of a used vehicle may be held liable, under certain circumstances, for injuries caused by the vehicle's defect.
Some states' laws have relieved some of the entities in the chain of a product's distribution of liability for vehicle defects. Retailers (sellers) of a car are often included in the class of distributors relieved of liability under these laws. An experienced accident and products-liability lawyer will be able to advise you regarding which parties may be held liable in your jurisdiction for the injuries you have suffered.
Types of Defects for Which Defendants May be Found Liable
Several types of defects may result in liability in a product-liability action on the part of any or all of the potential defendants referenced above. Defects in a vehicle's design, a vehicle's manufacture, or defects created by a failure to warn are generally actionable in any product-liability suit. When a vehicle has been manufactured in strict compliance with its design, but a defect still exists, the action will generally involve a design-defect claim. When, on the other hand, a vehicle has been safely designed but the manufacture of the vehicle involves a deviation from that safe design, the defect that results, if any, will generally lead to a manufacturing-defect claim.
 Obtain Expert Assistance from The Killino Firm
The Killino Firm's highly-regarded and nationally-recognized car-accident attorneys, injury attorneys, personal-injury attorneys, auto-accident attorneys, wrongful-death attorneys, truck-accident attorneys, motorcycle-accident attorneys, product-liability attorneys, and brain-injury attorneys will thoroughly investigate your vehicle-accident case and aggressively pursue justice from those responsible for your injuries or your loved one's death.