In April 2014, Centex Homes was reported to have recalled its Open Energy SolarSave Roofing Tiles after reported incidents of roof fires that originated in or near the roofing tiles, or panels. The Consumer Product Safety Commission (CPSC) cautioned consumers (for example, subcontractors who install the tiles) to stop using the panels unless otherwise instructed. Jeffrey Killino, an experienced defective product lawyer analyzes the case and explains the implications involved in such defective product recall cases.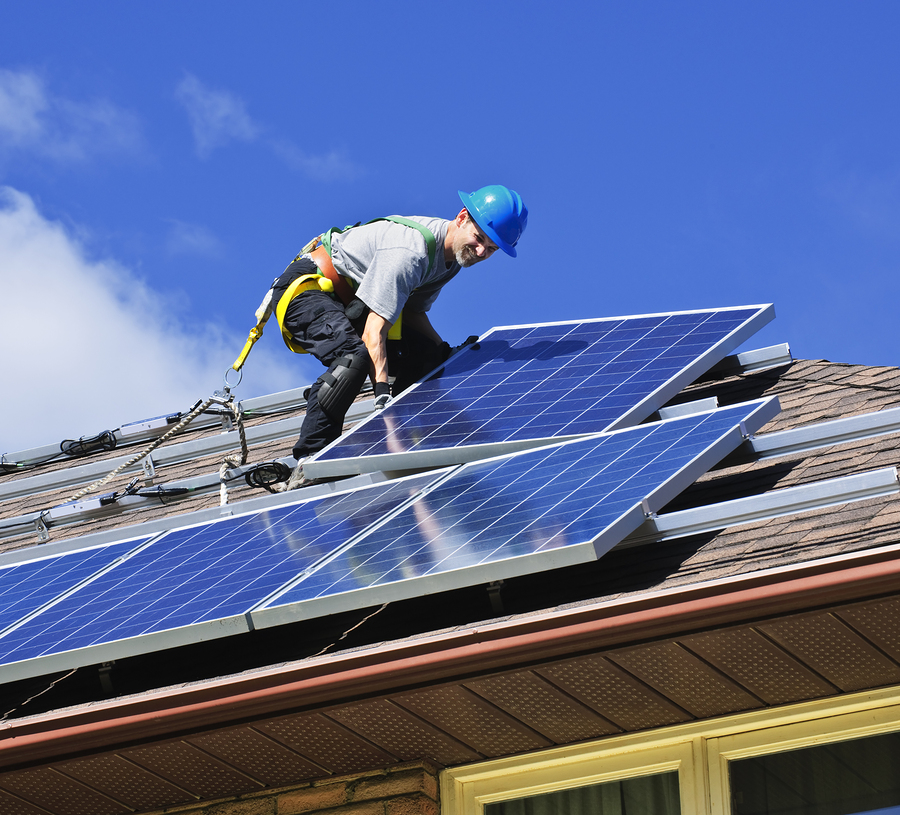 Solar panels, such as those recalled by Centex Homes, are used in place of some of a roof's conventional roof tiles in order to provide solar power to a home or other building by harnessing and converting energy from the sun into electricity. Though no injuries were reported to have occurred as a result of the roof fires allegedly caused by the Centex Homes solar panels, certain risks of solar-panel usage are well known. Some cities or municipalities require the owners of buildings on which solar roof panels have been installed to maintain the panels during the panels' normal life and to replace or discontinue use of panels that have begun to malfunction.
When heating systems (or other integral or attached components of a building) result in injury to a person or property—such as the injuries that might result from a roof fire that is not timely controlled—one or more parties may be subjected to liability for those injuries in actions for negligence or product liability.
 Legal Liability for Personal Injuries Caused by Solar Panels
Solar panels may cause personal injuries or property damage in many ways, with resulting liability to any one or more of several individuals or entities. In some cases, these injuries may be severe and long-lasting and might easily have been prevented were it not for someone's negligence or a defect in a solar panel or solar-panel component. Such injuries may result from the faulty installation of solar panels, the installation of defective panels, the failure to maintain or remove defective or damaged panels, or the negligent disposal of defective or damaged panels.
If you have been injured or a loved one has died as a result of injuries caused by defective solar panels, the negligent installation or disposal of solar panels, or the negligent maintenance of solar panels, you may be entitled to damages in a civil action brought against those responsible for your injuries. An experienced accident lawyer, injury lawyer, personal-injury lawyer, or wrongful-death lawyer can advise you of your rights and help you obtain the compensation to which you are entitled under the law.
The Killino Firm's accident attorneys, injury attorneys, personal-injury attorneys, and wrongful-death attorneys have extensive experience with such cases and will do everything in their power to see that you receive every bit of the compensation you deserve. Contact The Killino Firm for highly qualified assistance in obtaining justice through legal action.
 Liability for Injuries Caused by Product Defect
If solar panels malfunction and cause roof fires, as some of the Cetrex Homes panels reportedly did, and injuries are sustained by the homeowners as a result, liability may attach to the manufacturer of those panels if the malfunction is determined to have resulted from a defect in the panels.
If, for example, a panel cell or cells are determined to contain a manufacturing defect that was a proximate cause of a fire that resulted in a plaintiff's injuries, the manufacturer and others in the chain of the panels' distribution may be held liable for the plaintiff's injuries in a product-liability action.
 Liability for Negligent Installation of Solar Panels
 In some cases, solar panels that are not defective in either manufacture, design, or failure to warn may nevertheless be a cause of a roof fire as a result of faulty, or negligent, installation. In such cases, the negligent installation of the product rather than a defect in the product may be found to constitute a proximate cause of injuries sustained by a plaintiff in a fire. Liability in these cases will attach to the installer of the tiles in an action for negligence rather than to the manufacturer.
If, for example, an installer damages components of solar panels during installation, the panels may malfunction and cause a fire, with resulting injuries to persons or property. If the fire that resulted in a plaintiff's injuries is determined to have been caused by the negligent installation of and resulting damage to solar panels, the installer of the panels may be held liable for those injuries in a negligence action against the installer.
 Liability for Injury from Disposal of Solar Panels
Solar panels create risks of injury not only to the owners or occupiers of buildings on which they are installed, but also to people who live or work in close proximity to areas in which solar panels have been disposed of. The disposal of damaged solar panels in an area close to a residential neighborhood, for example, may result in contamination of homeowners' water supply with toxic chemicals from the discarded panels and cause injuries to homeowners through the homeowners' ingestion and use of the contaminated water.
If the panels that resulted in such contamination and resultant injuries were disposed of in a negligent manner, and the negligent disposal is determined to have been a proximate cause of homeowners' injuries, the disposal company may be found directly liable in a negligence action for damages suffered by homeowners as a result of their personal injuries.
If the disposal of the panels was necessitated by the discovery of a defect in the panels, the manufacturer may also be found liable for the damages sustained by homeowners or others as a result of the panels' disposal in an action for product liability.
 Obtain Expert Assistance from The Killino Firm
The Killino Firm's highly-regarded accident lawyers, injury lawyers, personal-injury lawyers, and wrongful-death lawyers will do their utmost to see that you receive the compensation and justice to which you are entitled for your injuries or your loved one's death.