Cars and other motor vehicles are frequently recalled due to defects discovered after the vehicles have been sold and driven by consumers, or, in some cases, due to defects known to manufacturers at the time the vehicles are released for sale. In June 2014, for example, Ford Motor Company issued a recall of 1.3 million vehicles, primarily due to defects in the vehicles' power steering mechanisms, which reportedly resulted in several dozen accidents. More than 900,000 Ford Escapes and Mercury Mariners and over 195,000 Explore SUVs have been included in the recall, with model years ranging from 2008 to 2013.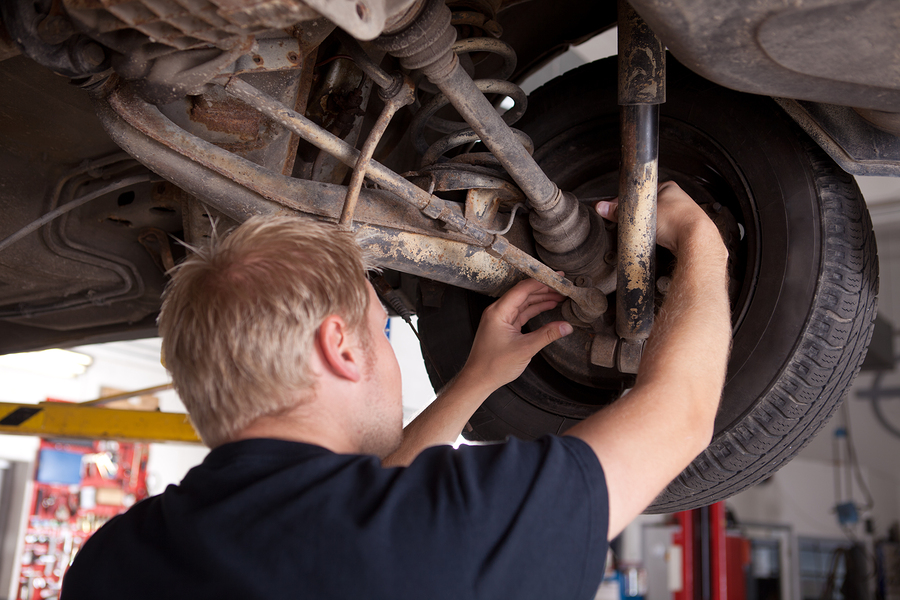 The power-steering defect that led to the recall has been reported to cause a loss of steering, a problem with potentially deadly consequences. According to the National Highway Traffic Safety Administration (NHTSA), though the recall was not issued until 2014, the power-steering defect has been under investigation since 2009.
Vehicle manufacturers are required by law to design and manufacture vehicles that are "reasonably safe" according to current industry standards. If you have been injured in a vehicle accident of any kind due to a defect in a car or other vehicle, you may be entitled to compensation from those responsible for your injuries—including the vehicle's manufacturer, even if the vehicle has not been recalled. An experienced accident lawyer, injury lawyer, personal-injury lawyer, auto-accident lawyer, car-accident lawyer, motorcycle-accident lawyer, truck-accident lawyer, brain-injury lawyer, products-liability lawyer, or wrongful-death lawyer can advise you of your rights and help you obtain the compensation you deserve.
The Killino Firm's accident attorneys, injury attorneys, personal-injury attorneys, auto-accident attorneys, car-accident attorneys, motorcycle-accident attorneys, truck-accident attorneys, brain-injury attorneys, products-liability attorneys, and wrongful-death attorneys have extensive experience with such cases and will work diligently to see that you receive the compensation to which you are entitled under the law. Contact The Killino Firm for highly-qualified assistance in achieving the justice you deserve.
 Legal Liability for Injuries Caused by Motor-vehicle Defects
The design and manufacture of motor vehicles is regulated to some extent by federal law, which provides for the issuance of Federal Motor Vehicle Safety Standards by the National Highway Traffic and Safety Administration (NHTSA).  A vehicle manufacturer's or designer's failure to comply with these requirements may be found to constitute evidence of a vehicle defect in a product-liability action seeking to recover damages for injuries sustained by a plaintiff as a result of a vehicle defect.
States' products-liability laws (which vary somewhat from state to state as well as between some state and federal jurisdictions) generally hold a manufacturer of a motor vehicle as well as others in the chain of the vehicle's distribution liable for injuries sustained by a plaintiff as a result of a defect in the vehicle's design, manufacture, or warnings. Such actions may also be brought against the manufacturers, designers, and sellers of component parts of a vehicle, such as the power-steering mechanisms recently recalled by Ford. Assemblers of vehicles may also be subject to liability in a product-liability action for the defective assembly of a vehicle or a vehicle's component parts.
Accident cases arising out of vehicle defects can be extremely complex, requiring extensive investigation and expert testimony regarding accident causes, injuries, and the existence and nature of vehicle defects. In many auto- or other vehicle-accident cases, causation of a plaintiff's injuries may be attributed to more than one defendant, including the drivers involved in the accident, the entities responsible for road maintenance and conditions, and the manufacturers (and others in the chain of distribution) of each vehicle involved in the accident.
Though the product-liability law of most states allows for product-liability actions for negligence, breach of warranty, and strict liability, most product-liability claims that arise out of accidents caused by a vehicle or vehicle-component defect are brought as strict liability actions alleging a failure to warn of a product's known dangers or a defect in the product's manufacture or design.
 Claims Based on a Vehicle's Defective Design
A product-liability claim alleging that a vehicle's defective design was a cause of a plaintiff's injuries might be brought, for example, in a case in which an inadequately designed power-steering mechanism may have been a cause of a plaintiff's accident and resultant injuries. The success of such a claim would require proof by the plaintiff, by a preponderance of the evidence, that the steering mechanism of the vehicle in question was designed in such a way as to make the vehicle's steering unsafe.
 Claims Based on a Vehicle's Defective Manufacture
Product-liability claims brought to recover damages for injuries sustained as a result of a motor-vehicle defect are more often based on alleged defects in a vehicle's manufacture. When a vehicle or its component parts have been safely designed, a manufacturer may fail to make the vehicle in compliance with the design by, for example, using inferior materials or parts. If the use of such inferior materials or parts is found to have rendered the vehicle unreasonably unsafe, or defective, the manufacturer as well as others in the chain of the vehicle's distribution may be held liable in a product-liability action for injuries sustained by a plaintiff that are determined to have been caused by the vehicle's defect.
 Claims Based on Failure to Warn
Product-liability claims may also allege that a product is defective due to a failure to warn of the product's dangers.  A failure-to-warn claim is based on the principle that the failure to warn of a product's dangers renders the product unreasonably unsafe for a consumer's use and, therefore, defective.
 Obtain Expert Assistance from The Killino Firm
If you or a family member has been injured or killed as a result of a motor-vehicle defect, The Killino Firm's highly-regarded team of accident lawyers, injury lawyers, personal-injury lawyers, auto-accident lawyers, car-accident lawyers, motorcycle-accident lawyers, truck-accident lawyers, brain-injury lawyers, products-liability lawyers, and wrongful-death lawyers will do its utmost to see that you are compensated to the full extent of the law for your injuries or your loved one's death.