Has your pickup truck been recalled?
If your vehicle was manufactured by Ford, GM, or Chrysler, there's a good chance it was. During the first half of 2023, all three manufacturers announced recalls for thousands of pickup trucks to repair fire-prone engines, incorrectly installed airbag deflaters and other dangerous defects that could result in serious property damage, severe injury and even death if allowed to go unaddressed.
The Killino Firm's Auto Defect Injury Lawyers have successfully represented clients harmed by defective vehicles and components. If you were injured or lost a loved one due to a recalled pickup truck or other vehicle, please call our law firm toll-free at 877-875-2927 to speak with an attorney and learn more about your legal rights.
Ford Maverick Pickup Trucks Among 125,000 Vehicles Recalled for Engine Fire Risk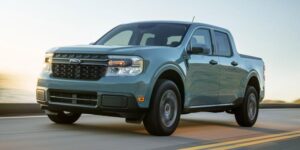 On June 6, 2023, Ford Motor Company announced it was expanding and issuing a new recall for 125,000 sport utility vehicles and pickup trucks prone to engine failures that may cause fires.
In documents filed with the National Highway Traffic Safety Administration (NHTSA), the automaker said the recall affects various Escape and Lincoln Corsair SUVs and Maverick compact pickup trucks from the 2020-2023 model years with 2.5L hybrid or plug-in hybrid engines. This is in addition to 100,000 Escape, Corsair and Maverick vehicles recalled in the United States in July 2022 for the same hazard.
According to Ford, an "isolated" manufacturing issue can cause the engine to fail prematurely, potentially causing engine oil or fuel vapor to be released, increasing the risk of fire and injury. The initial recall in July 2022 was announced after Ford identified 23 reports of fire or smoke after a suspected block or oil pan breach. This latest action follows reports of three vehicles catching fire after getting the 2022 recall fix.
Ford is currently working on a new remedy. In the meantime, owners of the recalled vehicles should park and shut off the engine if they hear unexpected engine noises, notice a reduction in vehicle power, or see smoke.
Ford Recalls 230,000+ Pickup Trucks to Replace Incorrectly Installed Airbag Inflaters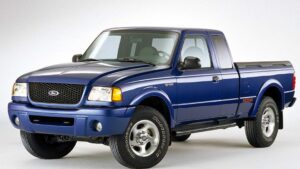 The prior month, Ford recalled more than 230,0000 Ranger pickup trucks to replace airbag inflaters that had been incorrectly installed when the vehicles were subject to an earlier recall.
This recall covered 2004-2006 model year Ranger trucks recalled in 2017 and 2018 to replace faulty Takata airbags.  After that initial recall, however, Ford discovered seven instances of Ranger trucks with improperly installed inflators. The dealership technicians and mobile repair teams responsible for installing those inflators apparently acknowledged that they hadn't read the instructions for doing so.
Following that discovery, Ford recalled 98,000 Ranger trucks in February 2023. However, after an eighth truck with an incorrectly installed inflater was identified in April, the automaker expanded the recall to include more than 133,000 additional 2004-2006 model year Ranger pickup trucks.
While there have been no crashes or injuries associated with the incorrectly installed airbag inflators, owners have been advised to bring their vehicle to a Ford or Lincoln dealership to have its passenger airbag inspected and, if necessary, replaced. If it is determined that replacement is necessary, dealers will do so using new airbag installation kits that can only be installed in the proper orientation.
Ford Recalls F-Series Pickups for Defective Steering Column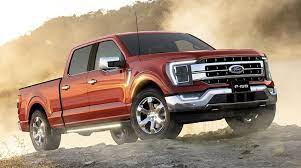 In May,  Ford also announced a recall for certain 2023 Ford F-250, F-350 and F-450 Super Duty pickup trucks built between January 4th and January 23rd of this year.
Although this recall affects just 19 vehicles, it's particularly worrisome because it involves steering column upper shaft coupler bolts that may not have been re-installed or adequately tightened during an on-site modification repair at Ford's Kentucky plant. A missing or loose bolt could cause the steering column to separate from the rest while the vehicle is on the road, leaving the driver without any way to maneuver the pickup truck.
Ford apparently became aware of this issue in early May, after the Kentucky plant received two reports regarding steering intermediate shafts on 2023 Super Duties. In the case of the first truck, one of the two bolts was missing and the second bolt was loose. The pickup truck lost the ability to steer while it was being unloaded onto a dealer lot. In the second instance, the steering wheel's position didn't align with the pickup truck's front wheels, but the vehicle never lost the ability to steer.
Affected owners were to be notified by mail. Dealers will inspect and tighten the steering column upper shaft coupler bolt, or install any missing bolts, as necessary, free of charge.
GM Recalls Chevy Silverado Trucks for Brake Fuel Leaks that Could Ignite Fires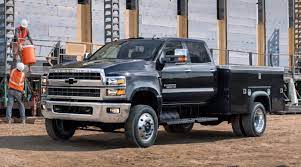 In April, General Motors recalled more than 40,000 Chevrolet Silverado medium-duty trucks from model year 2019 or later because of a potential leak in brake fluid that could result in a fire. According to documents posted by the NHTSA, the recall includes 4500HD, 5500HD, and 6500HD Silverado Pickups from model years 2019 through 2023.
The issue is apparently related to a brake pressure sensor assembly that allows brake fluid to leak and cause a short circuit. Such an occurrence could spark a fire while a truck is either driving or parked. Owners with affected models have been advised to park outdoors and away from structures until the recall repair is completed.
Dealers will replace the master cylinder pressure sensor and inspect the wire harness, replacing it, if necessary, free of charge. Interim letters notifying owners of the safety risk were expected to be mailed starting on May 29th. Second letters will be mailed once the remedy is available.
Chrysler Recalls 131,000 Ram Pickup Trucks for Powertrain Control Module Software Issue
Also in April, Chrysler (FCA US) parent Stellantis North America recalled more than 131,000 2021 Ram pickups because the vehicles' powertrain control module software could "cause an incorrect fuel mixture condition in the engine."
The issue affects Ram pickups with 5.7L eTorque engines.
According to the recall notice, an incorrect fuel mixture condition "may result in an unexpected loss of motive power while driving, which can cause a vehicle crash without prior warning." While there has been one report of a crash potentially related to this defect, there have been no reported injuries.
Owners of the recalled Ram pickup trucks are to receive updated powertrain control module calibration software at no cost. According to the company, they "will be advised when they may schedule service."
"FCA US has a longstanding policy and practice of reimbursing owners who have incurred the cost of repairing a problem that subsequently becomes the subject of a field action," the safety recall report said. "To ensure consistency, FCA US, as part of the owner letter, will request that customers send other adequate proof of payment to the company for confirmation of the expense."
Ford Recalls EV Trucks for Battery Fire Hazard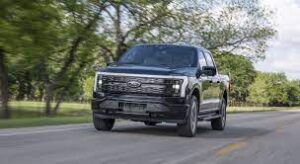 Ford issued another small but significant recall in early March, this time for 18 electric F-150 Lightening Pickup Trucks that could pose a risk of fire due to a battery cell defect.
The recalled trucks were assembled with improperly produced battery cells that were built over a four-week period at a Georgia plant from supplier SK On. The automaker became aware of the issue in February when a vehicle caught fire in a holding lot during a pre-delivery quality check while it was charging.
Ford suspended production of the trucks and issued a stop-shipment to dealers. Owners of the recalled vehicles were notified beginning in  late March. According to the company, dealers are replacing the battery packs free of charge.
Fire Risk Triggers Another Chrysler Ram Truck Recall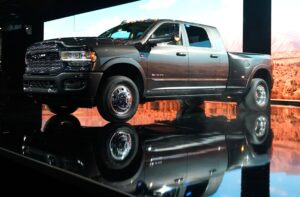 In February, Chrysler parent Stellantis recalled 340,000 diesel Ram pickup trucks to replace a faulty electrical connector that can overheat and spark a fire.
The recall affects Ram 2500 and 3500 pickups, and 3500/4500/5500 cab chassis trucks from model years 2021-2023 with 6.7-liter Cummins diesel engines. Just over 306,000 of the vehicles were sold in the United States.  The remaining are in Canada (22,000) and outside of North America (almost 13,000).
The defective electrical connectors had already been implicated in six fires by the time the recall was issued, including one that reportedly ignited while a pickup truck was parked. The rest occurred while the trucks were being driven.
Chrysler was to begin notifying owners in March. Dealers will first inspect recalled trucks to see whether they contain the faulty connector. If that's the case, they'll replace the component with a newer design model.
What to Do If Your Pickup Truck Has Been Recalled
If you are notified or discover that your pickup truck has been recalled, arranging for the necessary fix should be your top priority. According to the NHTSA, auto manufacturers are legally required to take one of three actions to remedy a recall:
Repair:The vehicle or part will be repaired by the manufacturer at no cost to you.
Replacement:If the problem cannot be fixed, the manufacturer can provide you with another identical vehicle or a similar model.
Refund:The manufacturer can choose to refund the purchase price of the vehicle, minus a reasonable amount for depreciation.
If you've been notified of a recall on your pickup truck and you're waiting on a repair, be sure to follow any recommendations provided in the recall notice until the problem has been remedied.
If you suspect your pickup truck has been recalled but have yet to receive a notification, you can contact the manufacturer or a local authorized dealer to determine the status. To ensure you are notified of any future recalls, be sure to sign up for email alerts from the NHTSA. The agency also recommends that consumers check its recall database twice a year to see whether there are any open safety recalls involving any vehicles they own.
Contact Us
Our Defective Product Lawyers have helped many people injured in connection with defective vehicles and components obtain the compensation they deserve. If you or a loved one were hurt in an accident or fire involving any of the above recalled pickup trucks, and you would like to speak with an experienced attorney, please do not hesitate to contact the Killino Law Firm at 1-877-875-2927.