Bicyclists share our nation's roads with cars and other motor vehicles, particularly during warm-weather months. Many people bike to work, while others enjoy bicycling purely for enjoyment or physical exercise. This fun and healthful activity can lead to tragedy, however, if motorists and bicyclists fail to follow traffic laws and take precautions to prevent accidents.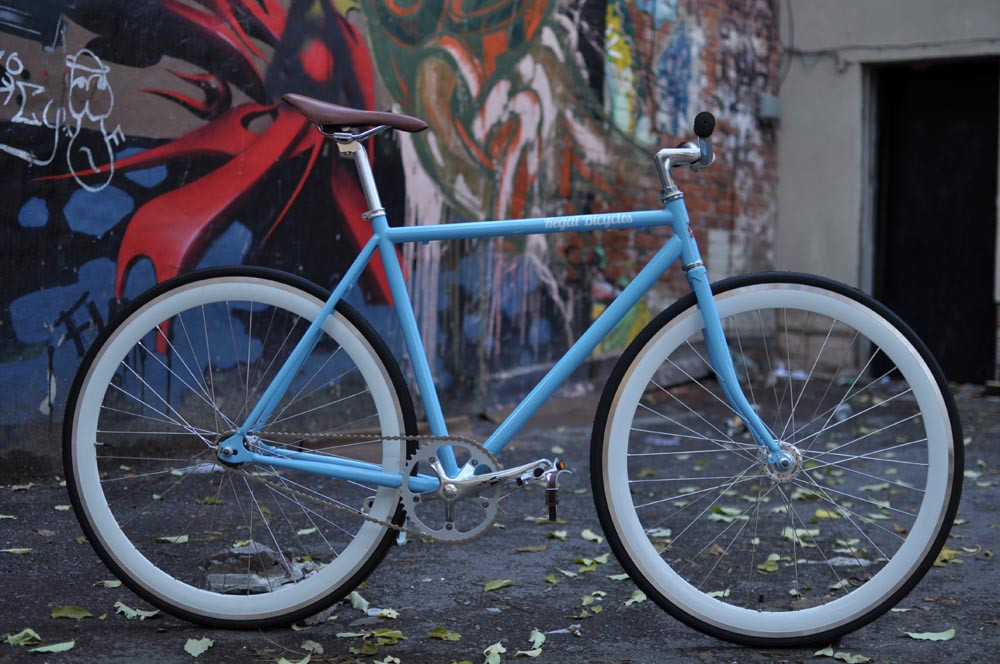 Serious and sometimes deadly bicycle accidents occur between cars and bicycles every day and many of these are due to the negligence of car and other motor vehicle drivers. If you or one of your family members has been injured or killed in a bicycle accident as a result of someone's negligence, you may be entitled to compensation from those responsible through a negligence or wrongful-death action. The Killino Firm's highly respected team of bike accident lawyers and bike and car accident lawyers is here to help you obtain the justice you deserve.
 Protect Yourself by Following Important Bicycle Safety Tips
You, as a bicyclist, have a great deal of control over your own safety when you ride on roads traveled by cars and other motor vehicles. Taking precautions and following bicycle safety tips can go a long way toward avoiding preventable accidents. In a July 2014 article about safety tips for summer as well as year-round bicycling, the National Highway Traffic Safety Administration (NHTSA) urged all bicyclists to wear properly fitted helmets specifically designed for bicycling and meeting the standards set by the U.S. Consumer Product Safety Commission (CPSC). NHTSA also warns bike riders to wear clothing and reflectors that will make them visible to motorists at night, and to only ride when alert and not under the influence of alcohol or drugs.
Bike riders need to heed the same warnings continually issued to motorists: don't talk on a cell phone or text while riding; don't weave in and out of traffic; keep a lookout for pedestrians, motorists, and other bicyclists; follow all traffic signals and ride on the same side of the road as other traffic. In addition, just as a motorist needs to be sure his or her car is in good working order, a bicyclist needs to check tires, chains, horns, and other bike features to make sure they are operating properly.
Protect Yourself by Obeying Bicycle Rules of the Road
Under most states' laws, bicycles are considered "vehicles," and are thus subject to traffic laws and so-called "rules of the road," just as are cars and other motor vehicles. Following these rules will not only protect your physical safety by reducing the likelihood of accidents, but will also protect you in several other ways in the event an accident does occur.
Though traffic laws may vary somewhat from state to state, the laws of most states require bicyclists to ride on the side (rather than the middle) of the road or in a specially designated bicycle lane if they are moving more slowly than other traffic on the road, and to ride in the same direction as motor traffic. Bicyclists are also required to come to a full stop at stop signs or other traffic signals. The failure to obey these and other traffic rules may prevent a bicyclist from recovering damages for injuries sustained in an accident under the laws of many states or may reduce the amount of damages recoverable. The same violations may even result in liability on the part of a bicyclist if the bicyclist's violation is determined to have been a cause of an accident that resulted in someone else's injury or death. You are, thus, well-advised to protect yourself from these unfortunate eventualities by acquainting yourself with all rules applicable to bicyclists in the state in which you are riding and by following them precisely.
Liability of Motorists for Injuries and Deaths Caused by Bike and Car Accidents
When a motorist fails to follow traffic laws and rules of the road and to watch for the presence of bikes as well as other cars and motor vehicles, the motorist may be found liable for injuries or death of a bicyclist if the driver's negligence is determined to have been a cause of the bicyclist's injuries or death. In most states, a driver's violation of any traffic laws or road rules may be considered what is known in the law as negligence per se. This means that the plaintiff in an action brought by a personal injury or wrongful death lawyer is relieved of the requirement of proving two of the elements of a negligence action: the duty of the driver to take reasonable care for the bicyclist's safety, and the failure of the driver to take such care.
The violation of the traffic law or road rule will be considered to satisfy both these elements, so that the plaintiff need only prove that an injury or death occurred, that the defendant's actions or inactions were a cause of the injury or death, and that the injury or death resulted in legally compensable damages. Examples of violations on the part of a motorist that may lead to the motorist's liability for injuries or death of a bicyclist include failing to give a bicyclist the right of way, failing to come to a full stop at a stop sign or other traffic signal, driving while under the influence of alcohol or drugs, speeding, driving without lights after dark, and failing to signal before turning or changing lanes.
 Obtain Expert Assistance from The Killino Firm, P.C.
The Killino Firm's accident and wrongful death attorneys have extensive experience with cases arising out of all types of bicycle accidents. If you or one of your family members has been injured or killed in a bicycle or car and bicycle accident as a result of someone's negligence, The Killino Firm will fight for the compensation to which you are entitled for your injuries or your loved one's death.
Bicycle image courtesy of Regal Bicycles