GM's recall of more than 17 million cars for faulty ignition switches has been a hot national news topic for quite some time, and now other car manufacturers appear to be facing the same problem. In mid-July of 2014, Chrysler announced a recall of up to 792,000 Jeep SUVs for an ignition-switch defect similar to the one present in so many of GM's vehicles. The vehicles subject to the Chrysler recall include 2006 to 2007 Jeep Commanders and 2005 to 2007 Jeep Grand Cherokee SUVs. Chrysler has also expanded an earlier recall for ignition-switch defects for Dodge Grand Caravan minivans, Chrysler Town and Country minivans, and Dodge Journey crossovers, bringing the total recall to 892,000 vehicles for this particular defect.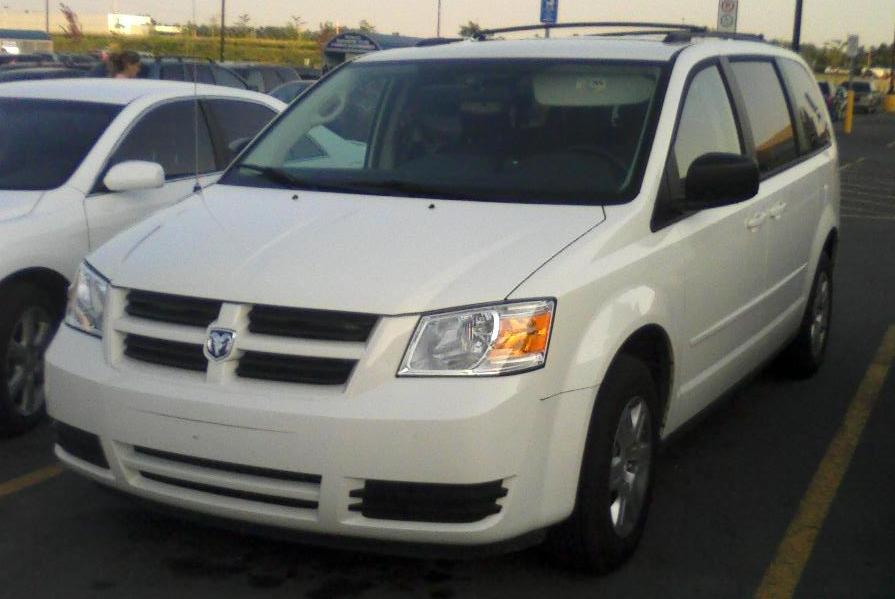 According to national media reports, Chrysler's recalled vehicles can turn off or lose electrical power when the ignition switch is jarred or the ignition key is jostled out of position. This can occur if a driver's knee bumps the ignition key, if the weight of a loaded key ring pulls the key out of position, or if a bump in a road or other jarring event, such as a collision, knocks the key out of position.
Owners of these Chrysler vehicles need to take this recall very seriously. Though only one accident has been reported to have resulted from Chrysler's ignition-switch defect, the same sort of issue in GM's vehicles has been alleged to have resulted in multiple injuries and deaths. When the vehicles lose power, the power steering and power brakes cease to function, and the airbags may not deploy. The loss of power steering or power brakes may easily lead to an accident resulting in serious injury or death, and the failure of airbags to deploy when an accident occurs can result in a significant enhancement of injuries and a greater likelihood of death.
The Killino Firm's injury lawyers and car accident lawyers have considerable knowledge of and experience with car and other vehicle accident cases, including those involving injuries or deaths caused by vehicle defects. If you or a loved one has been injured or killed in a car or other vehicle accident, contact the Killino Firm for expert assistance with your case.
Legal Liability for Car and Other Vehicle Accidents
Recalls of defective cars and other motor vehicles are intended to prevent injuries and deaths that may occur as a result of a vehicle's defect. Every year, thousands of people are injured or killed in car accidents resulting from driver negligence or a defective vehicle. In many cases, the accident itself may have been caused by the negligence of one or more drivers, but the injuries sustained may be enhanced as a result of a vehicle defect.
Who is responsible for an enhancement of injuries in such a situation? Is the manufacturer of the defective vehicle the only one who may be found liable? Or may the negligent driver also be liable for an accident victim's enhanced injuries or death that occurs because of a defect in a vehicle involved in the accident that was caused by the driver's negligence? Though the law related to defective-product and negligence liability varies from state to state, most states' laws provide for liability of both the manufacturer of a defective vehicle or vehicle component and the negligent driver.
Enhanced Injuries Caused by Vehicle Defects
When a car accident occurs as a result of a driver's negligence (as most accidents do), the driver may generally be found liable for any injuries sustained by an accident victim, including those that would not have occurred in the absence of a defect in one of the vehicles involved in the accident. If, for example, a driver negligently collides with the plaintiff's vehicle and the collision causes the plaintiff's vehicle to lose power and prevents the driver's airbag from deploying, the negligent driver may be found liable for the injuries sustained by the plaintiff as a result, even if the failure of the airbag to deploy was caused by an ignition-switch defect such as the one present in Chrysler's recalled SUVs.
In cases such as the one described above, the manufacturer of the defective vehicle, the manufacturer of the vehicle's defective component, the designers of the vehicle and the defective vehicle component, and others in the chain of the vehicle's distribution may also be found liable for the injuries enhanced by the vehicle's defect. This is true even though the accident itself was not caused by the vehicle's defect. Since the driver's negligence and the vehicle defect have both contributed to the plaintiff's injuries, all such parties may be held responsible for the damages suffered by the plaintiff.
Wrongful Death Caused by Vehicle Defects
Often, a car accident caused by driver negligence or by a defective vehicle results in an accident victim's death. In other cases, though the accident was caused by driver negligence alone, the death resulted from a vehicle defect, such as a faulty airbag that did not deploy. When an accident results in someone's death, most states allow the family members of the victim to recover damages sustained by the family members as a result of the victim's death. Just as the negligent driver as well as those involved in the design, manufacture, or distribution of a defective vehicle may be held liable for injuries enhanced by a defective vehicle component, these same defendants may also be held liable for the victim's wrongful death through an action instituted by a wrongful death lawyer.
Obtain Expert Assistance from The Killino Firm, P.C.
The Killino Firm's highly-respected team of personal injury and wrongful death attorneys is nationally recognized for its dedication to obtaining justice for people who have been injured or killed in car and other vehicle accidents either as a result of someone's negligence or a defective vehicle or vehicle component. If you have been injured or one of your family members has been killed in such an accident, The Killino Firm will fight to obtain every bit of the compensation to which you and your family are entitled.