Medical Errors Attorneys
At The Killino Firm, we know medical malpractice. We recognize that even one medical error can result in a lifetime of pain and suffering. As a result, we advocate for individuals and families affected by medical errors and fight tirelessly to ensure they are compensated for the pain endured and the challenges they face.
Types of Injuries Caused by Medical Errors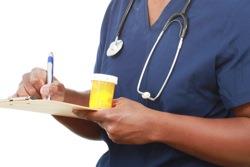 We rely on medical professionals to take care of our loved ones and us when we are ill or injured. When a doctor, nurse, surgeon, or other healthcare provider makes a mistake, it is a direct violation of our trust. In medicine, there is no room for errors. Even the slightest mistake can devastate a person's life forever. Injuries caused by medical errors might include the following:
Organ damage
Nerve damage
Birth injuries (cerebral palsy)
Internal bleeding
Serious infection
Worsened health condition
Physical disfigurement
Permanent disability
Sudden death
Common Types of Medical Errors
Medication errors are, reportedly, the most common form of medical mistakes. It is estimated that each year more than 1 million Americans are harmed from some sort of medication error. Other preventable medical errors that can destroy a person's life forever include:
Surgery on the wrong part of the body
Failure to diagnose and treat a fatal condition in a timely manner
Wrongly diagnosing a health condition
Mixing up patient records, so they don't receive proper treatment
Prescribing the wrong type or dose of a medication
Prescribing two medications that react badly when taken together
Leaving an object in a person's body during surgery
Failing to treat an emergency condition or injury
Experienced in Medical Error Claims
If you or a loved one has fallen victim to a medical error, you can turn to the trusted attorneys at The Killino Firm for qualified and dedicated representation. We are known for our aggressive approach and will fight tirelessly to ensure you recover the full amount of compensation owed to you by law. Even though a financial recovery cannot fix the damage that has already been done, it will help you deal with the challenges ahead.
For more information, or to schedule a private consultation, contact a Medical Injury Attorney at The Killino Firm today.