Lawyer for Drug Interactions
At The Killino Firm, we recognize the severity of injuries caused by drug reactions. We believe that pharmacies and doctors have a responsibility to American consumers, and should be aware of dangerous medication interactions. When a doctor prescribes a patient with a new prescription, for instance, he or she should consult the patient's complete medical history to ensure he/she is not already taking a medication that could react badly to the new drug.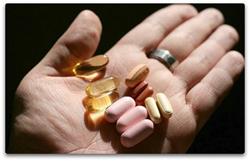 If you or a loved one has been harmed by a drug reaction, that is medical malpractice and you may be eligible for financial recovery. To learn more about your specific circumstances, contact The Killino Firm today. Our drug lawyers hold doctors and pharmacists accountable for injuries and wrongful deaths that result from dangerous drug interactions.
Dangerous Drug Interactions: Symptoms
The term dangerous drug interaction refers to an incidence in which a person's medication reacts negatively to another medication he/she is taking. The injuries can be fatal. Some symptoms to look for, include:
Confusion
Dizziness
Weakness
Fatigue
Hallucinations
Anxiety
Diarrhea, nausea
Constipation
Feelings of depression
Decreased sexual desire
Pharmacists and Drug Interactions
At The Killino Firm, we hold pharmacists accountable when they make medication errors. Medication errors can result from a shortage of pharmacists, miscommunication with staff, fatigue or lack of experience. In some cases, a pharmacist may give a patient the wrong medication altogether, exposing them to dangerous drug interactions.
When a pharmacist gives us a prescription, we trust that the type and dose is correct. We also trust that the pain relief medication will not cause us harm. Should you or someone you love be harmed by a dangerous drug interaction, our firm will conduct a thorough investigation to determine exactly what happened and why.
Once we determine liability, we will fight exhaustedly to ensure the responsible person is held accountable and you recover the full amount of compensation for your losses. To speak with a drug interactions attorneys who will fight aggressively for your rights, contact The Killino Firm today.