Federal Motor Carrier Safety Regulations (FMCSR)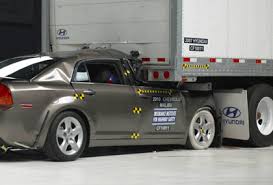 The commercial trucking industry, which involves the operation and use of 18-wheelers, semis, big-rigs, dump trucks, and other commercial motor vehicles, is governed by both state and federal law. Each state has its own department-of-transportation regulations that apply to trucking operations within that state. Federal laws, such as those promulgated by the U.S. Department of Transportation (DOT) and the Federal Motor Carrier Safety Administration (FMCSA), apply to interstate trucking operations and are found primarily in Title 49 of the U.S. Code of Federal Regulations (CFR). Truck-accident injuries and deaths are often caused by violations of these regulations by drivers and trucking companies. Experienced truck-accident lawyers have an extensive knowledge of trucking regulations and how to use evidence of their violation to hold truck drivers and companies responsible for truck-crash injuries and deaths.
Federal Motor Carrier Safety Regulations, or FMCSR, are the federal trucking regulations enacted and enforced by the FMCSA. Though certain exemptions exist (for example, for entities that do not engage in the business of transportation for hire), the FMCSR generally apply to any employer, employee, and commercial motor vehicle that transports property or passengers in interstate commerce.
Violations of FMCSR
As FMCSR are the minimum federal requirements for the safe operation of trucks and trucking companies involved in interstate commerce, truck drivers and trucking companies may be found liable for a truck accident victim's injury or death even when the truck driver and company had fully complied with all applicable FMCSR and other federal (and state) regulations. A driver's or company's violation of FMCSR, on the other hand, may be found to constitute negligence per se in such a personal-injury action. This means that proof of the violation itself will be seen to establish the defendants' negligence, unless evidence sufficient to refute the defendants' negligence is provided by the defendants.
FMCSR violations that may be found to constitute negligence causal of a truck-accident victim's injury or death include, among other things, use of vehicles that fail to meet FMCSR standards, unsafe dispatch of a vehicle, failure to make required inspections, failure to follow required loading procedures, failure to follow stopped vehicle procedures, and failure to follow railroad-crossing, hazardous-substance, adverse-weather, and unauthorized-passenger regulations.
FMCSR Related to Vehicle Safety
FMCSR require commercial vehicles to have properly operating brakes that are adequate to control commercial motor vehicles and to stop and hold such vehicles. All commercial vehicles regulated by FMCSR must have specified retro-reflective sheeting, lights, and reflectors that are kept in proper working order and located in specified positions. All such vehicles must have properly working devices, of a type specified in the regulations, to warn other drivers that a commercial vehicle is stopped. FMCSR also include regulations related to tires, fuel systems, windows, mirrors, frames, axels, steering systems, speedometers, radar detectors, and other commercial vehicle equipment. The violation of any such regulation may result in a company's or truck owner's liability for injury or death found to have been caused by the violation.
Failure to Inspect Vehicles and Vehicle Equipment
Trucking-accident injuries and deaths are often successfully argued by truck-accident attorneys to have resulted from trucking companies' failure to follow FMCSR related to the inspection and maintenance of commercial motor vehicles. Thus, a truck company's or truck owner's failure to undergo yearly inspections of commercial vehicles or a driver's failure to institute specified inspections before beginning a trip may result in the company's or driver's liability for a victim's injury or death determined to have resulted from such failures to inspect.
FMCSR Related to Company or Driver Negligence
The FMCSR prohibit a company or employer from unsafely dispatching a commercial motor vehicle by requiring a driver to operate a vehicle in such a way as to necessitate speed-limit violations or the operation of the vehicle at unsafe speeds. Such violations often occur when employers require drivers to cover specified distances in too short a time. Drivers are also required to take account of adverse weather and road conditions, and an employer's trip scheduling that prevents a driver from doing so may constitute a violation by both employer and driver.
FMCSR also regulate the loading procedures that must be used by commercial-vehicle operators. Cargo must be loaded, for example, to prevent spills or the loss of cargo from a vehicle. Regulations also require the safe and proper distribution of cargo weight.
Drivers are required by FMCSR to follow certain procedures when crossing railroad tracks and when transporting hazardous substances. Hazardous substance transportation regulations include the inspection of tires before and during a trip and the continual presence of the driver in a vehicle carrying such substances.
FMCSR Related to Hiring, Training, and Supervision of Drivers
Interstate motor carriers are required to obtain certain background information on drivers before hiring them, including information regarding a driver's criminal record, past moving violations and accidents, Alcohol or substance abuse, employment history, driver skills and knowledge, and valid commercial driver's license. Motor carriers are also required to train their drivers before they begin employment, supervise them throughout their employment, and maintain records regarding drivers for a specified period. For additional information regarding these regulations, see our sections on Screening and Hiring Regulations, Training and Supervision Regulations, and Negligent Entrustment.
Any violation of these and other FMCSR may result in driver and/or employer liability for injuries and deaths caused by the violation. Every member of our national team of educated and experienced truck-accident attorneys has a thorough knowledge of the FMCSR and how their violation by truck drivers and trucking companies can be used to establish driver and trucking-company liability in a wide variety of truck-accident cases. If you have any questions about these regulations, or if you have been injured or a family member has been killed in any type of truck accident or crash, contact our truck accident lawyers for skillful and aggressive assistance.