Class Action Lawsuit
Our serious injury and wrongful death lawyers know class action lawsuits. In fact, we have been nationally recognized for a class action lawsuit we filed against Mattel, Inc., seeking to encourage the company to provide families whose children played with recalled toys the money to get tested for lead poisoning.
If you or a loved one has been injured, or if your loved one was killed as a result of another's wrongdoing, the Killino Firm can determine whether filing an individual lawsuit or joining a class action is best suited for your specific needs.
Class Action Suits
A class action suit is a lawsuit filed on behalf of a group of individuals or businesses that have been wronged or injured in similar ways. For instance, class action lawsuits may involve:
Defective drugs or medical devices
Defective/dangerous products
Defective auto parts such as faulty tires or brakes
Dangerous toys such as those containing toxic amounts of lead paint
A company's violation of customer contracts or securities claims
A company's bad faith practices
Class Action Law Firm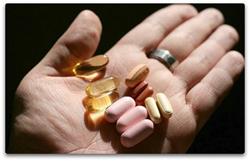 The Killino Firm is a Class Action Law Firm with years of experience in representing injured persons and their families. We have gained national recognition for our commitment to American safety and have been featured in the media. Please view the Killino Firm in the news.
Our class action lawsuit attorneys represent people in Philly and throughout the country in their injury cases. By filing a class action lawsuit we can help multiple people with similar injuries seek and recover compensation for their losses.
Interested in Joining a Class Action Suit?
If you or someone you love has been seriously injured and you would like to find out if you qualify to join a class actions lawsuit, contact the Killino Firm today. We will evaluate the details of your case and determine the best legal strategy.