Bicycle Injuries
Children love riding their bicycles. Unfortunately, riding a bicycle puts them at risk of serious injury, often through no fault of their own. Sometimes, bicycle frames and component parts fail, causing an accident. Even bikes that come preassembled may not have been put together properly, putting children at risk of injury.
According to the National Center for Injury Prevention and Control, in 2001, children under the age of 16 accounted for 59 percent of all bicycle-related injuries treated at US emergency departments. Children can suffer serious injury as the result of bike accidents, including traumatic brain damage, skull fractures, internal injuries and broken bones. Some children do not survive their bicycle-related injuries.
It is vital that children be as safe as possible while riding their bicycles. Unfortunately, even when children are cautious, accidents can happen due to defective bicycles, improperly maintained roads or drivers not paying proper attention.
If your child was harmed in a bicycle accident caused by someone's negligence, you may be eligible to file a lawsuit against the responsible party. No lawsuit can undo the harm caused by such an event, but it can help to ensure that bicycle manufacturers make changes to their defective products that prevent future accidents. A lawsuit can also help to recover costs associated with a specific bicycle accident, including past and future medical costs.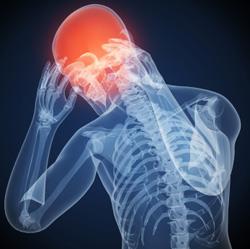 The Killino Firm is concerned with making sure our children are safe. That is why we filed a nationwide class action lawsuit against Mattel to force the toy maker to pay for the testing of children who were at risk of lead poisoning from its products. In 2007, Mattel recalled 1.5 million toys after it was discovered that they contained lead paint, which is toxic and can cause irreversible brain damage and other injuries in children.
We represent the children of families across the United States. From CNN to ABC to Fox and around the world, we make the news because we are dedicated to assuring that our children feel safe and secure. That"s The Killino Firm Difference.
When you need a lawyer who will exhaustively investigate a bicycle accident injury and make sure that every responsible party is held accountable, contact The Killino Firm, where Keeping America Safe is our primary goal. To speak to one of our attorneys, please fill out the form on this page, call us toll free at 877-875-2927, or send an email to one of our child injury attorneys today. We will respond promptly to your inquiry so that you can experience The Killino Firm Difference.