Cerebral Palsy
At the Killino Firm, we know cerebral palsy. Our experienced legal team recognizes the emotional impact a cerebral palsy diagnosis can have on a family. What can be even more traumatic, however, is discovering that a mistake made by a doctor, nurse, or another healthcare provider before, during or after the birth process caused the injury.
At the Killino Firm, we go the extra mile to secure compensation for victims of birth injuries such as cerebral palsy. We work closely with medical professionals who help us conduct a thorough investigation to determine the exact cause.
If negligence is proven, our attorneys are trained and committed to ensuring that all responsible parties are held accountable for their actions. We are not afraid to stand up to large hospitals or insurance companies and will not settle for anything less than the full compensation you and your child are entitled to. If your child was diagnosed with cerebral palsy and you suspect medical negligence, contact the Killino Firm for compassionate, yet aggressive legal counsel.
Cerebral Palsy Lawyers in the Media
The Killino Firm has gained national recognition for its commitment to promoting a safer America. We have a special interest in protecting American children from harm. For instance, we filed a class action lawsuit against Mattel, Inc., seeking to compel them to pay for medical testing of children who played with or were exposed to recalled toys.
We believe that doctors, nurses and all healthcare providers, like Mattel and other toy companies, have a responsibility to American consumers and their children. When they make mistakes or act negligently, they need to be held accountable.
Because of our commitment to child safety, we have been recognized by CNN, ABC, and other news stations around the world. To view us in the news, please click here.
Experienced Attorneys Who Know Birth Injuries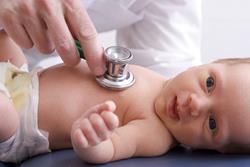 Of course cerebral palsy is not always caused by a medical mistake. In some cases, natural, unexpected complications may contribute to an infant's injury. If there is a strong case indicating that malpractice occurred before, during, or after birth, however, a cerebral palsy lawsuit can be filed seeking compensation for losses including:
Medical costs
Lifetime care
Special modifications to the home and/or car
Special education
Cost of living as a patient's earning capacity may be limited
Emotional suffering
Cerebral Palsy Statistics
Approximately 8,000 children are diagnosed with cerebral palsy every year
The average lifetime cost for a person with CP is $931,000
Indirect costs (91 percent of the lifetime costs) include lost wages for affected person's who are limited in the type of work they can perform
Direct, non-medical costs (9 percent) include home and car modifications, and special education
Contact the Killino Firm For Help
If your child was diagnosed with cerebral palsy, you may qualify to seek compensation from the responsible parties. To speak with an experienced attorney from the Killino Firm, contact our law offices today. Call us toll free at (877) 875-2927 or fill out the email form below and one of our experienced cerebral palsy lawyers will contact you promptly so you can experience the Killino Firm Difference.