Burn Injuries
At the Killino Firm, we know burn injuries. We understand that a burn injury is one of the most painful injuries a person can experience. When skin is burned, nerve damage occurs, resulting in severe, often excruciating pain.
At the Killino Firm, our attorneys understand that serious burn injuries are catastrophic and can change a person's life forever. Serious burns not only cause extreme pain but can also have lasting affects on a person's muscles, bones, nerves and blood vessels. Burn accidents are a leading cause of unintentional deaths in the U.S., exceeded only by auto accidents and falls.
If you or a loved one has suffered a severe burn injury, or if your loved one has been killed as a result of serious burns, you should contact the experienced legal team at the Killino Firm. Our attorneys will handle your injury claim with compassion and personalized care, and with the same intensity as we have the class action lawsuit against Mattel.
Burn Injury Lawyers in the Media
The Killino Firm has made national news on several occasions. From CNN to ABC and around the world, we have gained national recognition for our involvement in cases that have helped promote a safer America overall. For instance, the Killino Firm gained nationally recognition for its personal injury and death lawsuit that prompted a NHTSA recall of 450,000 faulty Chinese-made tires.
We have built our practice with a passion and commitment to making America a safer place for every man, woman and child. View us in the news to see our accomplishments.
The Killino Firm: We Know Burn Injuries
If you or a loved one has been seriously injured or killed in a fire, you should contact the experienced and compassionate burn injury attorneys at the Killino Firm. Our attorneys have a proven track record of success in recovering millions of dollars for persons who have been seriously injured or killed by another's negligence.
Our legal team works together to dig deep beneath the surface and find out not only what happened but why. After determining fault, we fight tirelessly to ensure all responsible parties are held accountable for their wrongdoing.
Burn Injuries: A Leader in Unintentional Death
Burn injuries are a leading cause of accidental deaths in America. In cases that do not result in death, serious burn injuries can result in permanent physical disfigurement and disabilities that can change a person's life forever.
Various Types of Burn Injuries
Burn injuries can occur in all types of scenarios. From house fires to car explosions, there are several ways in which these accidents occur. Types of burn injuries can be classified in different ways — the method in which the burn occurred and the degree.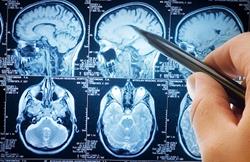 The different methods, or ways in which injuries can occurs are classified into the following categories:
Thermal:

Flame
Radiation
Excessive heat from fire, steam, or hot objects or liquids

Chemical:
Electrical:

Lighting fixtures
Electrical currents

Light:

Ultraviolet light (sunlight)

Radiation:

Nuclear sources
Ultraviolet light
Compensation is Available for Burn Victims
If you've been harmed by a burn injury, contact the Killino Firm and talk to one of our lawyers for help today. Our team of qualified and highly aggressive injury lawyers will work tirelessly to help you recover the compensation you need and deserve. To speak with an attorney who will provide you an honest assessment of your claim, contact us today.