Accidental Death
At the Killino Firm, we know accidental death. We have successfully handled accidental death claims on both the individual and national level, and work hard to make sure anyone who is responsible for an accidental death is held accountable for their actions.
At the Killino Firm, our personal injury and wrongful death lawyers have extensive experience in recovering compensation for surviving family members of people who die in accidents. Whether it be a car crash, a construction accident, or a slip and fall accident, the devastation and trauma a family will experience following a preventable death of a loved one should not go without recourse.
If your loved one died in an accident, contact The Killino Firm today to find out if you qualify to seek compensation for your loss.
Accident Lawyers in the Media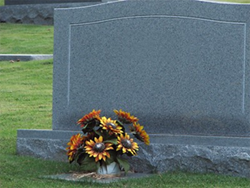 The Killino Firm has been recognized nationally time and time again for our involvement in cases involving wrongful death. Please browse our Killino Firm media center.
Leading Causes of Accidental Death
According to reports some of the most common accidental deaths involve:
Auto accidents — the leading cause of accidental death involves car crashes
Slip and falls — People die in slip and fall accidents more than one would think; most falls that result in death involve ladders, stairs, in manholes or even over curbs
Poisoning by food allergies or medications
Drowning — Sadly, many children drown in their own pools as a result of falling in and not being able to swim; other drowning accidents include playing in the ocean or lake, or being involved in a boating accident
Fires — Fires are dangerous and can lead to various types of deaths, including inhaling smoke, being trapped or crushed under falling beams, or more.
Suffocation — Examples of suffocation accidents may include infants or young children with too many bed sheets and pillow or choking accidents in which a person's respiratory system is blocked by food or another object
Firearm accidents — Reports indicate that nearly 75 percent of all accidental deaths involving firearms are among boys between the ages of 14 and 25 who accidentally shoot themselves or another person
Poison — This type of accidental death refers to gas fumes; for instance, misusing a heating or cooking appliance or being enclosed in a garage with a running vehicle
Medical complications — This type of wrongful death may be caused by a number of factors, including fatigue, wrong site surgery, etc.
Machinery — This may involve equipment malfunctions and/or lack of experience
Contact a Accidental Death Attorney Today
To discuss the circumstances of your potential case with an experienced attorney, contact our accidental death lawyers at the The Killino Firm today. We will investigate the details of your case thoroughly to figure out what happened and why. We will serve tirelessly as your advocate and make sure you and your family recovers the compensation you need to get through such a difficult time.