Brain Injury Treatments
At the Killino Firm, our Philadelphia brain injury lawyers can help you recover compensation to cover the medical and treatment costs of your injuries. We are committed to fighting aggressively on behalf of injured victims and families, and strive to make sure our clients recover enough compensation to pay for the highest-quality brain injury treatments possible.
Brain Injury Treatment Centers
There are a number of brain injury treatment centers across the nation, designed specifically to help victims of traumatic brain injuries. Some of the types of treatment centers include:
Acute Hospitals: Acute hospitals provide emergency and early treatments to stabilize current complications and help reduce the risk of future complications caused by brain injuries.
Rehabilitation Units and Hospitals: Because of the nature of the injuries, it is important for brain injury patients to receive rehabilitation treatments by a team of nurses, therapists and doctors who specialize in brain injuries.
Post-Acute Rehabilitation Programs: Once a patient is finished with his or her acute treatment program, there are several things that can happen. Depending on the unique circumstances of the situation, the patient may be required to continue with one of the following:
In-home care
Community-based brain injury program
Outpatient program for therapy, vocational services or day programs
Nursing facility where they can be treated by professionals who specialize in brain injuries
Assisted living setting
Of course, required treatment options will vary on the severity of the brain injury, the age of the patient, and other factors such as whether the patient has family members who can assist with care.
Anoxic Brain Injury Treatment
Also known as cerebral hypoxia and hypoxic-anoxic injuries (HAI), anoxic brain injuries are caused by total lack of oxygen to the brain. Anoxic brain injuries are catastrophic and life-threatening injuries that can result in cognitive problems and permanent disabilities.
Cognitive complications caused by anoxic brain injuries may include short-term memory loss, difficulty saying or understanding certain words or phrases, vision problems, lack of coordination, and an inability to perform day-to-day tasks.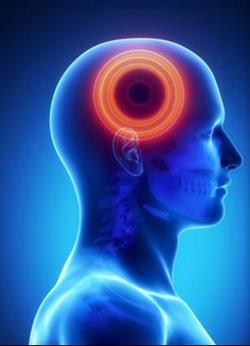 When doctors treat anoxic brain injuries, one of the first things they do is determine the cause of lack of oxygen to the brain. If the injury was caused by a stroke, they will first treat the patient for the stroke. Once the cause is determined, treatments to prevent further brain damage will be combined with treatments for the actual cause. Treatment may include:
Steroids to reduce swelling in the brain
Barbiturates (medication) may be given to reduce brain activity which will give damaged tissue time to recover
Anti-seizure medications may be prescribed if the patient is having seizures
Some patients will be put on ventilators during the first phase of treatment
Once the patient's health is stabilized, the next step is rehabilitation, which may include a combination of the following treatments:
Physical therapy
Speech therapy
Recreation therapy
Occupation therapy
Equipment training
Counseling
Hypoxic Brain Injury Treatment
The term hypoxic brain injury refers to partial lack of oxygen to the brain. Treatment options for hypoxic brain injuries are similar to those available for anoxic injuries, and will vary depending on the severity of the injury.
For more information about the different brain injury treatment options, or to learn more about obtaining compensation for your injury, contact a Philadelphia brain injury attorney.