Birth Injury Lawyers
At the Killino Firm, we know birth injuries. Having a child is one of the most special events in a person's life, and we understand the devastation, shock and disbelief associated with birth injuries, especially when they could have been prevented. In one instance, a birth injury can change a family's life forever.
At the Killino Firm, we fight aggressively on behalf of parents whose children are harmed by a mistake made during the birthing process while, at the same time, offering compassion and personalized care to the family.
The Killino Firm's Birth Injury Lawyer in the Media
At the Killino Firm, our true mission and accomplishment is promoting safety, nationwide. We have been recognized, nationally, for our efforts. Please view the Killino Firm in the news.
Causes and Types of Birth Injuries
Sadly, birth injuries occur every day in hospitals throughout the U.S. Of course, in some instances, birth injuries occur naturally during the birthing process and have no way of being prevented. In other cases, however, a medical mistake made before, during or after birth can result in a severe injury to the child.
If any form of negligence attributed to the injury, parents will likely be compensated for their losses and suffering. Birth injuries can range from temporary to permanent and mild to severe; but, no matter what the circumstances, the attorneys at the Killino Firm will handle your case with personalized care and attention.
Some of the most commonly seen birth injuries resulting from medical mistakes and/or negligence include:
Bruising in the face or head from use of forceps
Brachial Palsy, injury to the group of nerves that supplies the hands and arms
Bone fractures, the most common are fractures of the clavicle or collarbone
Caput Succedaneum, swelling of the soft tissues of the scalp, often caused by vacuum extraction
Cerebral Palsy, a chronic disorder marked by loss of movement or other nerve functions, often caused by brain trauma experienced during birth
Erb's Palsy, a condition that affects movement in the upper arm and rotation of the lower arm
Facial paralysis, this is caused from too much pressure on the face during delivery
Head and brain injuries, bruising and swelling of the scalp are the most commonly seen injuries
Birth Injury Statistics
Records indicate that minor birth injuries occur quite often and heal on their own over time. More severe, life-threatening injuries are less common, but do happen far too often than one would like to admit. Following are some statistics:
Approximately 7 birth injuries occur in every 1,000 births
About 28,000 birth injuries occur every year
6.83 birth trauma injuries occurred per 1,000 live male births in the US 2000 (National Healthcare Quality Report, AHRQ, DHHS, 2003)
5.06 birth trauma injuries occurred per 1,000 live female births in the US 2000 (National Healthcare Quality Report, AHRQ, DHHS, 2003)
Experienced Representation You Can Trust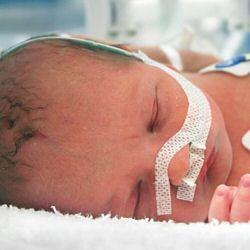 Birth injuries, no matter how severe, have an emotional affect on the parents and the family. At the Killino Firm, we understand the importance of providing personal attention and commitment to the families of those injured at birth. We dig deep and will do whatever it takes to recover the maximum compensation available. Recoverable compensation includes physical, emotional and financial damages.
Contact the Killino Firm Today
If your child was injured or killed at birth and you suspect medical negligence, contact our lawyers for help today. We will investigate all the details of your birth injury and will work tirelessly to make sure every responsible party is held accountable.
Call today at 877-875-2927 and experience the Killino Firm Difference.