Philadelphia Accident Lawyer
At The Killino Firm our Philadelphia car accident and personal injury lawyers know catastrophic injury and wrongful death. We have extensive experience in representing the injured and their families and fight aggressively to ensure all liable parties are held accountable for their actions. If you or a loved one has suffered traumatic personal injury or wrongful death, contact our leading Philadelphia accident lawyers today.
Featured Cases
Product Liability—Mattel Toys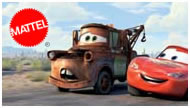 The Killino Firm filed a class action lawsuit against the major toy company, Mattel Inc., seeking to compel them to pay for testing of children who may have been exposed to toxic levels of lead paint in 1.5 million popular toys. Read more about Product Liability – Mattel Toys ».
Submit Your Case
Auto Injuries—Chinese Tires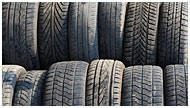 A fatal truck accident lawsuit filed by The Killino Firm prompted a national recall of 450,000 Chinese-made light truck tires. During the case investigation, investigators discovered that the manufacturing company left out a crucial component in the tires, resulting in the fatal truck crash. Read More about Auto Injuries – Chinese Tires ».
Submit Your Case
Wrongful Death—Tainted Heparin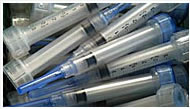 The Killino Firm filed a wrongful death lawsuit against Tyco Healthcare on behalf of the family of a man who died from the defective medication. The lawsuit claims that the company showed negligence by dragging its feet to announce the recall of the drug. Read more about Wrongful Death – Tainted Heparin ».
Submit Your Case
The Killino Firm Difference
Keeping America Safe
The Killino Firm was founded with a commitment to keeping America safe. Our experienced personal injury lawyers and wrongful death attorneys have recovered millions of dollars in compensation for injury victims and their families; however, our true accomplishment is promoting a safer place for every American man, woman and child. For instance, we were responsible for a national recall of 450,000 faulty Chinese-made tires, and filed a class action lawsuit against Mattel, Inc., seeking to compel them to provide free medical testing for children who were exposed to dangerous levels of lead in their toys.Learn More...